Business writer Kevin Roose has unearthed the secrets of the elite Wall Street fraternity, Kappa Beta Phi, arguably one of the most private societies, known for it's Wall Street Chapter of high-ranking executives.
According to Roose, his experience "sounds like something Occupy Wall Street would invent if they wanted people to hate bankers even more".
In January 2012, Roose slipped past the sign-in desk at the annual black-tie induction dinner held by Kappa Beta Phi at the St Regis Hotel in New York. The event hosted some of the biggest names on Wall Street, including Robert Benmosche, AIG CEO, Ace Greenberg, former Bear Stearns chairman, Marc Lasry, hedge fund billionaire and Michael Novogratz, Fortess Investment Group billionaire.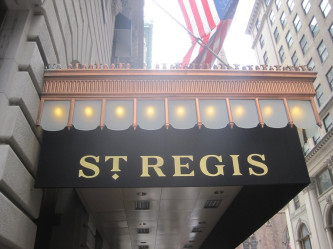 The fraternity gathered at the hotel to mock Occupy Wall Street protesters, the movement against social and economic inequality that began in 2011. Roose also revealed that new members were forced to participate in a rigorous initiation process, which involved dressing up in women's wigs and wearing gold-sequinned skirts.
The Wall Street chapter of Kappa Beta Phi, whose president is Alfred E Smith IV, was founded in 1929 prior to the stock market crash. It is the only remaining chapter of the society. It was founded on the basis to "keep alive the spirit of the 'good old days of 1928 to 1929'."
Roose's book, Young Money: Inside The Hidden World of Wall Street's Post-Crash Recruits, captures the ordeal faced by young bankers who enter the fraternity as graduates. He describes the dinner as a "gargantuan middle finger to Main Street" by a group of executives who had helped crash the economy just a few years earlier.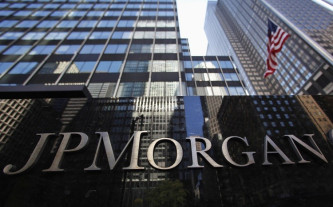 The dinner Roose attended was the 80th anniversary. Wilbur Ross, an American investor known for restructuring failed companies, welcomed the crowd with a speech that marked the importance of "continuous drinking, both in bull markets and bear markets". He then carried on to mock denounce the academic honour society Phi Beta Kappa as homosexuals.
Later that evening, the inductees performed in drag as part of their initiation. Some members of the audience threw wine-soaked napkins. Among the performers was Paul Quelly, a private equity executive, who cracked jokes. Quelly said: "What's the difference between Hillary Clinton and a catfish? One has whiskers and stinks, and the other is a fish."
Ricj Tavoso, RBC Capital Markets executive, sang a parody called "Mama, Don't Let Your Babies Grow Up To Be Traders" - which was booed by onlookers. Warren Stephens, the chairman, president and chief executive officer of an independent financial services firm, worth approximately $2.8bn, wore a Confederate flag and sang a parody of Dixie. He sang: "In Wall Street land, we'll take our stand, said Morgan and Goldman. But first we better get some loans, so quick, get to the Fed, man."
Roose, still concealing his identity, visited the members of Harvard's student-run hedge fund, Black Diamond. As they chatted over dinner, some mocked banks such as Goldman Sachs or JPMorgan for being too charitable.
According to Roose, they said banks were not aggressive enough about money, and they would rather work at a hedge fund or in private equity. Roose reveals they said Goldman gave money to nonprofits and was a "social investing place". They added that "Wall Street is about making money" and "nobody goes into finance to do charity".
It was only when Roose began to video performances on his phone that his identity was discovered. When he admitted he was a reporter for the New York Times, Novogratz grabbed him by his coat and threatened to break the phone.
Roose was escorted to reception, where Alexandra Lebenthal, CEO of the municipal bond franchise Lebenthal & Company, tried to convince him the affair was an innocent party among friends.