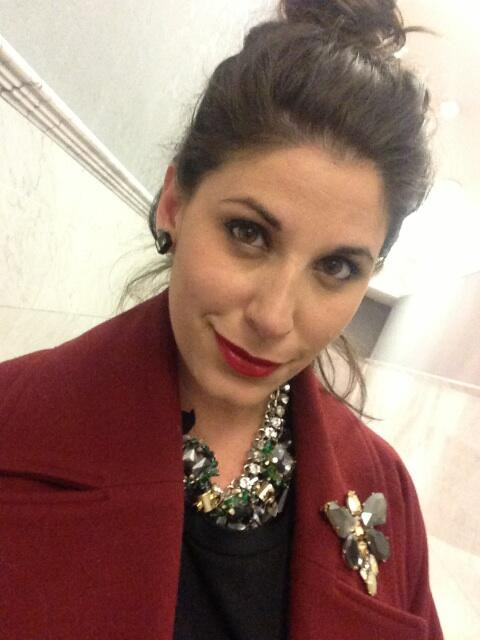 A New York woman appealed to Twitter users to reconnect her with the man of her dreams, whom she had met on a flight.
After meeting the man while flying from Dallas to Calgary, Erica Domesek asked American Airlines to help her get in touch with him after she forgot to give him her contact details.
Dear @AmericanAir: just got off my flight with my future husband, but didn't catch his full name,' Domesek tweeted soon after the flight.
Initially, the airline only wished her luck in her quest, but offered no further help. However not to be deterred, Domesek, who runs DIY fashion business PS I Made This piled on the pressure.
"@AmericanAir what happened 2 romance? I'm just a girl, standin in front of the world,asking an airline to help her (2 quote Notting Hill)."
Eventually, the airline relented, and although they would not contact the man directly, they allowed Domesek to launch her appeal directly to their 780,000 followers.
"@AmericanAir he was sitting in the front row first class wearing a blue sweater, his name is Clauco. He was born in Torino & lives in soho," she wrote.
However, the story does not have quite the perfect Hollywood screenplay ending. It was not social media, but a friend who brought them together, after spotting the man in an Apple store and recognising him from a picture Domesek had forwarded to her acquaintances.
"To close the book on this story. The universe brought us together & he's amazing. FULL STOP. #romance CC: @AmericanAir," she wrote.#
She soon tweeted American Airlines to thank them for their help.
"@psimadethis That's #AAmazing! We hope you'll live Happily Ever After. Invite us to the wedding, virtually of course."