GRAPHIC CONTENT WARNING: Images and video of animal cruelty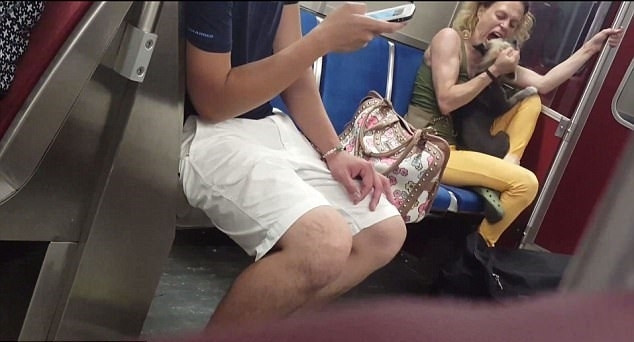 A video of a Toronto woman has gone viral after she was caught on camera biting and hitting her dog on a train.
Passengers looked on in shock as the woman repeatedly hit the pup, and yanked its lead causing it to yelp. As the frightened animal tried to escape her she pulled it back saying 'stop it now you hear me' while hitting it.
A passenger confronts her, telling the woman: "You gotta stop hitting your dog." The already agitated dog owner responds: "Pardon?" and then challenges the passenger asking: "'Who are you? What the f**k are you talking about?"
Another angry passenger is heard complaining to a Toronto Transit worker: "She keeps biting its tail."
The videographer said the woman may have have been on drugs. "The whole train stopped, more than three TTC staff walked to her and then she got off the train. Someone like her should never own a dog or a pet."
She was escorted off the train, however it is not known whether she faced any legal action resulting for her cruel treatment of the dog.
The disturbing video has so far been viewed over 45,000 times on YouTube.