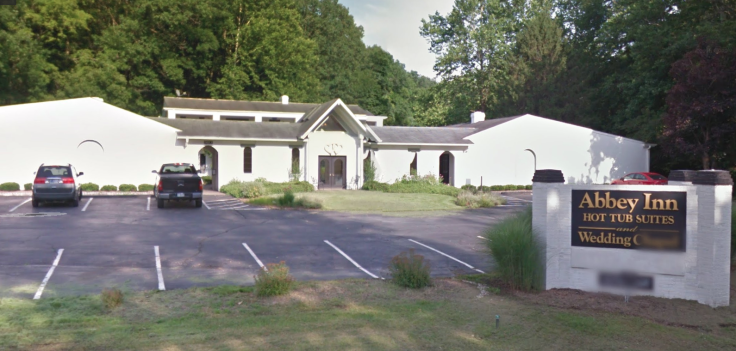 A woman in Indiana says she was "scared to death" when a hotel charged her $350 and threatened legal action after she wrote a negative review about her and her husband's stay in March 2016.
Katrina Arthur says that soon after they arrived for their getaway trip, the couple smelled what appeared to be a sewer, found the water pressure wasn't working, the air conditioner was faulty and discovered hairs and dirt in their bed.
"I was disgusted," Arthur told WRTV.
Arthur and her husband visited the Abbey Inn in Brown County near Nashville from their home in Green County so they could enjoy some "time alone".
Speaking of the review she wrote, she added: "I was honest and I wanted people to know not to waste their money, not to go there because I know people save their money for special occasions."
That's when the hotel charged her and sent their threat of legal action, prompting Arthur to remove the review.
"That scared me to death. So I went ahead and took it down," she said.
She contacted the Indiana Attorney General's Office, which has filed a lawsuit against the hotel's management group, claiming they violated the state's Deceptive Consumer Sales Act when they didn't inform customers of a policy allowing them to charge for negative reviews.
"There's nothing wrong with being truthful," said Ms Arthur, who is hopeful she will receive her $350 back.
The Abbey Inn is described as having "fourteen king rooms or suites, where modern detail meets romantic sophistication".
"Renew your spirit while strolling around the Abbey's grounds. Discover the wooded pond and bubbling brook adjacent to the Brown County State Park. Rekindle your romance while curled up on the loveseat, sipping local wine or walking the lighted wildflower trail at the end of day."