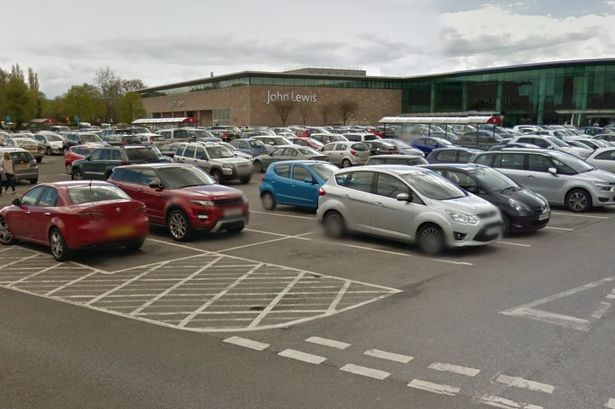 A woman was dragged from her vehicle and raped in the car park of a John Lewis store, police said. The victim, who is in her 20s, was attacked at the branch of the store in Cheadle, Stockport, at about 7pm on Friday, August 28.
Her attacker is described as a "monobrowed" Asian man aged about 40. He opened the door of her car and dragged her out and into bushes in the car park before assaulting her, said Greater Manchester Police. The woman went to the St Mary's Sexual Assault Referral Centre in Manchester before reporting the attack to police on Sunday, August 30.
The woman had been parked near a cut-through, which joins the car park to the A34 Wilmslow-Handforth bypass, said the force. They believe the attacker may have been waiting in the area before the assault.
The suspect is described as being of medium build, with black hair and heavily pock-marked, open-pored skin on his face. He was wearing black jogging bottoms at the time of the attack, and has a "thick black monobrow", Detective Inspector Richard Ennis said.
Appealing for witnesses, Det Insp Richard Ennis said: "This young lady has suffered a deeply traumatic ordeal and we have a team of detectives who are working on this case to try and identify the man that did this to her.
"We believe that the area close to where the victim was parked in her car is used as a cut-through between Wilmslow-Handforth by-pass and the junction of Wilmslow Road and Etchells Road and we are appealing for anyone that may have seen a man fitting this description hanging around this area, to please get in touch.
"The description of this attacker is very distinctive, with deep pock-type scars on his face and I am hoping that this may jog someone's memory to call us, so we can find the person responsible and take him off our streets."