Police release CCTV of man being viciously attacked with bottle in Greewich pub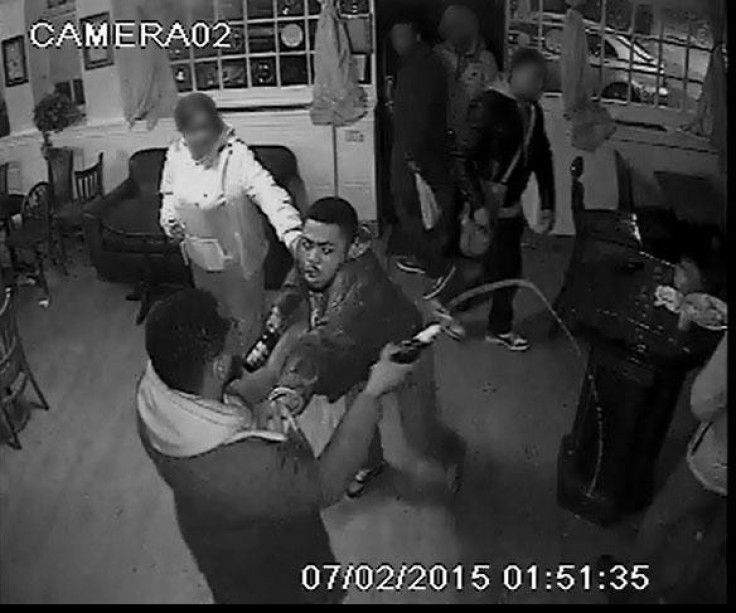 Police have asked for the public's help to identify a man captured on CCTV attacking a customer with a bottle in a Greenwich pub in the early hours of the morning.
Police were called to reports of a fight at The Castle Tavern in Powis Street, Greenwich, on February 7, just after 1.35am.
CCTV footage of the fight shows the man smashing a bottle on the back of a customer's head, cutting him above the left ear. The two men then grapple on the ground. The victim was taken to hospital, where he received stitches.
Anyone who can identify the attacker shown in the footage is asked to call police on 101 quoting or Crimestoppers anonymously on 0800 555 111.
© Copyright IBTimes 2023. All rights reserved.