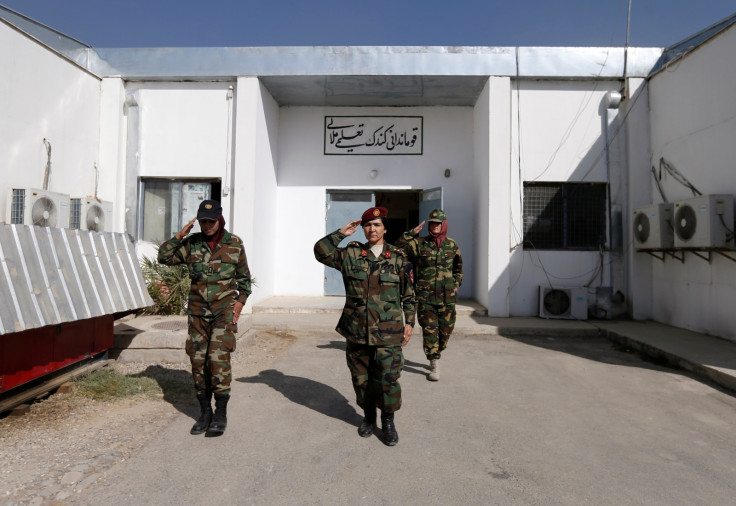 As Afghanistan continues to fight the Taliban insurgency and other militant groups, women signing up for training to become officers in the country's army are said to be putting a brave face amid the continuous opposition and threats. But their future is said to be far from certain.
Despite the grim reality of a conservative society and mounting violence, some women in Kabul's military training academy say they feel proud to serve and protect their country, according to a Reuters report.
Twenty-one year old Sakina Jafari said she believed her service will set an example for many women to join the Afghan military.
"I decided to join the army to save the lives of my people and to defend ourselves," she told Reuters. "This encourages other girls to join the army's ranks."
Nearly 150 women are training at the Kabul Military Training Centre (KMTC) in Afghanistan, which according to the UN is one of the hardest places in the world to be a woman.
Officers say although women receive training separately at the base on the outskirts of capital Kabul, they receive similar training. Apart from this, all the women graduating from the academy receive literacy skills, unlike many Afghans, according to Lieutenant Colonel Cobra Tanha, a military veteran who has 28 years of experience.
The female recruits take part in a 20-week course, including physical education, firearms, tactics and medical care, at the Kabul Military Training Centre and hope to become an officer in the Afghan National Army.
The women will go in to one of the various non-combat roles, like human resources, logistics, management, radio operations, or intelligence, she added.
However, the women were not restrained to only these roles, Tanha clarified. They even get to assist Afghan special forces on night raids as women are required to help search homes where people are culturally sensitive.
The US is reported to have increased its budget to at least $93.5m in 2016 to try and increase the number of women in the military. Washington has about 7,000 troops in the war-torn country as part of a NATO-led mission to offer assistance and train Afghan soldiers.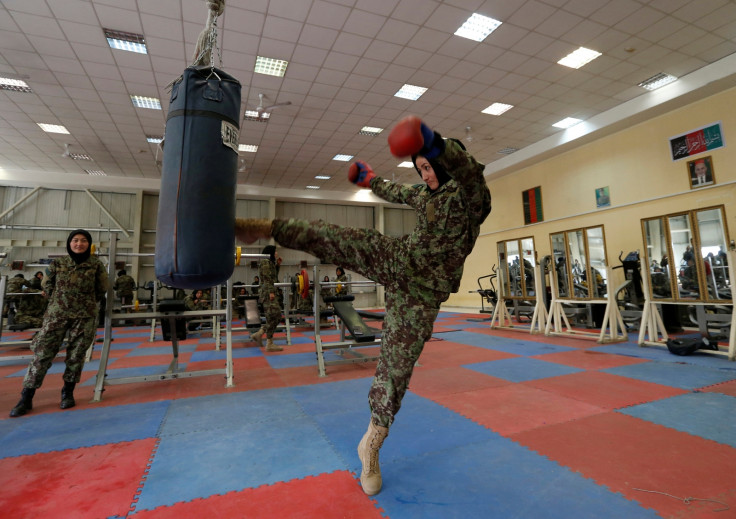 According to the US government's Special Inspector General for Afghanistan Reconstruction (Sigar) report, Afghan army produces less than 900 women soldiers. The army had set the goal to recruit 5,000 women. It added that some women even face challenges within the army in terms of getting promoted in their rank.
Benafsha Sarwari, a 20-year-old teacher at the Kabul academy, said: "I have experienced many challenges. We live in a conservative society and most people are pessimistic about the women who work outside. But we must not give up. We have to overcome the challenges and perform our duties."
Even if a small number of women are said to be taking up the training, it is seen as a setting a trend for other women in the country, where women working in public positions are still reportedly considered a taboo. A survey in 2015 had found that nearly 60% of Afghans said they did not believe it is right for women to serve in the army or police.