The US is in favour of India providing military assistance to Afghanistan and has encouraged more aid, including attack helicopters. A top US and Nato commander, General John William Nicholson, heading the US forces in the war-torn country said it is up to India how it wants to boost its support.
Afghanistan has reportedly requested for more Mi-25 helicopters. India has already provided four of these attack aircraft to Afghan security forces. "There is an immediate need for more. If they get these helicopters they will get into the fight soon," Nicholson said.
On his visit to India, the commander addressed the media on Wednesday (10 August) and talked about how the country has been cooperating with the US in providing training assistance to Afghan forces, The Hindu reported.
He specifically called for India's assistance to the Afghan troops to repair and service Russia-made aircraft. Afghanistan is said to be struggling to get the spare parts of Russian aircraft due to sanctions against Moscow by the west.
While efforts are on to create a facility in Afghanistan to service Russia-made military equipment like the Mi-25 helicopters, the US commander said that because of the sanctions, none of the donor nations wanted their funds to be used to purchase spares from Russia. This is where India is said to play a crucial role as it does not have sanctions against Russia.
"It's difficult to acquire supplies of spare-parts for Russian military platforms, because much of the money is given to Afghanistan by donors who have sanctions against Russia in place", Nicholson said.
The country is intensifying its offensive to combat Islamic State (Isis) militants and to deal with other terror outfits like the Taliban, Haqqani network, Lashkar-e-Toiba and Jaish-e-Mohammad – which are all said to be posing a serious threat to the entire region.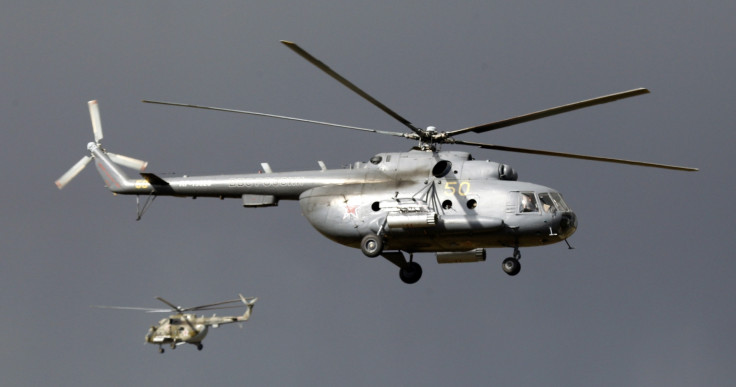 Pakistan is said to have raised "concerns" about India providing security assistance to its neighbour in the northwest. However, Washington is reportedly not paying too much attention. "We have a focus on counter-terrorism. We work with the Pakistanis and the Indians on that," Nicholson said.
Islamabad's concerns are thought to come after Pentagon said last week it would not pay $300m (£225m) in military reimbursement to Pakistan over dissatisfaction with the country not taking enough measures against the terrorist groups.
According to Nicholson, who took command of the US troops in Afghanistan in March, the Afghan military has come a long way. "Last year, Afghan forces suffered over 5,000 deaths. But by the end of the year, they were able to take control of all major population centres. In 2016, they have gone on an aggressive mode."
In contrast, a US Sigar report in July found that the Nato-backed government was losing control of the territories it once held, to Taliban militants. The extremists are thought to have seized 5% more territory from what it had in January.