Women, LGBTQ people and people of colour warned not to travel to a US state
This is the first warning of its kind issued by the NAACP.
A civil rights group is warning women, people of colour and LGBTQ people not to travel to the US state of Missouri, after the passing of discriminatory legislation and a spate of racist attacks.
The National Association for the Advancement of Colored People (NAACP) issued the advisory after Senate Bill 43 was signed into law.
The bill was signed into law by Missouri Gov. Erin Greitens in June and makes it more difficult for employees to prove that their race, gender or class led to workplace discrimination.
The lawmakers claim the bill is designed to prevent petty lawsuits, but the NAACP argues it effectively prevents discrimination cases filed by terminated employees harder to win.
The civil rights group has dubbed it the "Jim Crow Bill" - after the laws that enforced racial segregation in the Southern US.
"Individuals traveling in the state are advised to travel with extreme CAUTION. Race, gender, and colour based crimes have a long history in Missouri," the advisory reads.
The warning was also issued in light of a series of racist incidents in Missouri, including the death of Tory Sanford, who died after being held in a jail cell for 96 hours although he was never arrested.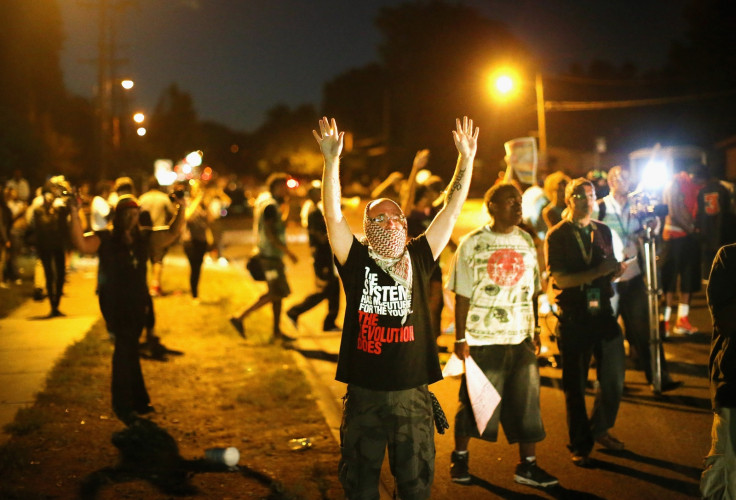 In 2014, the Missouri city of Ferguson erupted in violence after the shooting of 18-year-old Michael Brown by a police officer.
In the travel warning, the NAACP references the state attorney's general report that African Americans are 75% more likely to be stopped and searched based on skin colour than Caucasians.
The group has also warned the rights of LGBTQ people may also be under threat in the state. Last May, a Republican lawmaker in Missouri claimed there was a "distinction between homosexuality and just being a human being."
This is the first time the NAACP has issued a warning about discrimination with regards to one specific state. The advisory will remain in place until 28 August, when the bill comes into effect.
© Copyright IBTimes 2023. All rights reserved.