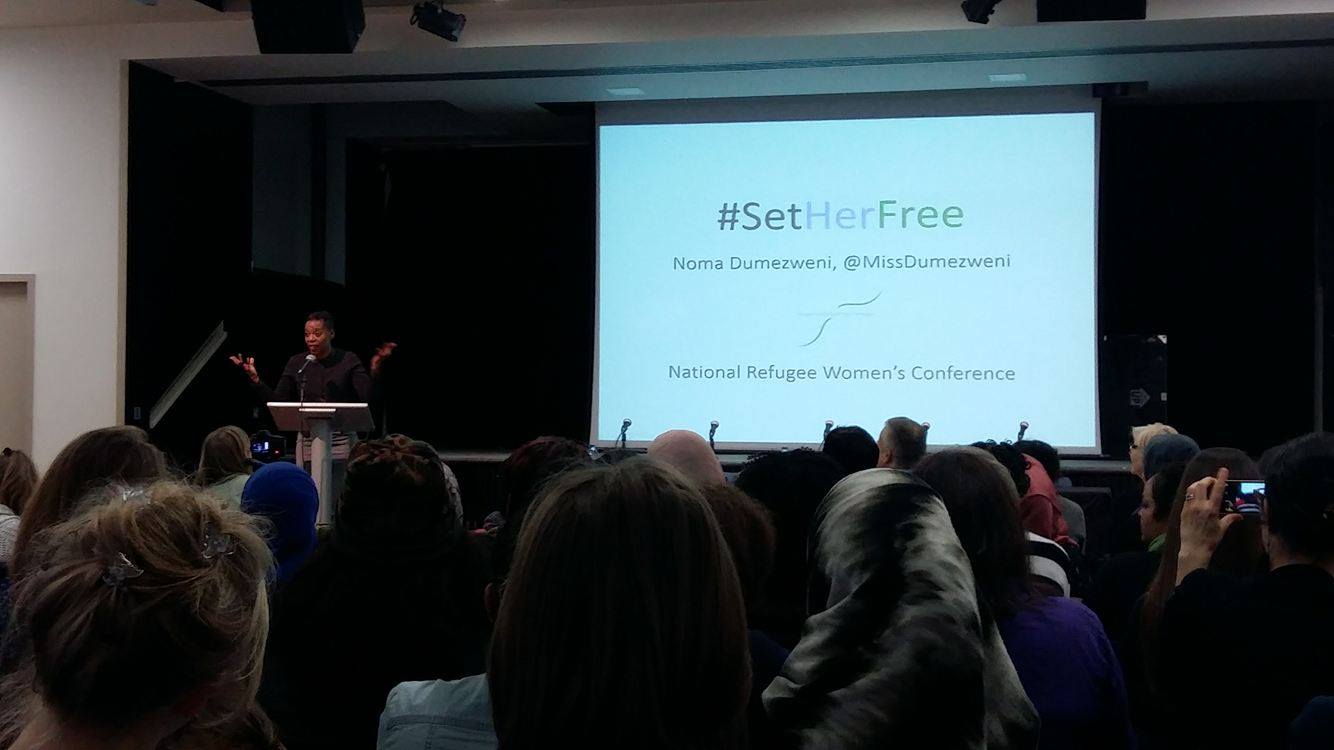 "We are refugees, we are nothing," cried an audience member at the second National Refugee Women's Conference: Building a better asylum system, held in London on 1 March.
The Eritrean woman had just finished narrating her ordeal about trying to build a new life for herself in Scotland, one that would make her community back home proud. In an emotional and, at times, erratic speech she told of the small cafe she opened and a man who threatened to shut it down if she did not sleep with him. "We come here to be safe," she said, "why is this happening to me here?"
Natasha Walker, chair of the Women for Refugee Women charity that organised the conference, came up to the woman and hugged her, telling her that they may be able to find a way to support her.
This is what the charity does: helping women refugees find a voice, use it loudly, raise awareness and enforce change.
Actor Noma Dumezweni has collaborated with the charity for years. Dumezweni, who plays witch Hermione Granger in the play Harry Potter and the Cursed Child, arrived in the UK as a seven-year-old refugee. Her mother wanted a better life for her children away from apartheid South Africa. "Communication and community it's what's about, to make people know you are not alone. I'm here to share my story to say you are not alone," she said at the conference.
As well as creating a network of support for women refugees, the charity wants to highlight the challenges faced by women throughout the stages of the asylum process, as they navigate a system that is designed with little considerations for gender aspects, from pregnancy and menstrual hygiene to the risk of sexual exploitation and harassment.
Their campaign Set Her Free aims to end detention for female asylum seekers. It has produced some results, such as implementing a time limit of 72 hours for the detention of pregnant women, although other detainees do not have any such time limit guarantee. The government has also agreed detention is inappropriate for women who have survived gender-based violence or torture in a 2016 review of its detention procedures.
Labour MP and shadow secretary for international development Kate Osamor has met with detained women and pledged to "be a voice for those women who don't have one". She recalled an encounter with a pregnant woman held in the detention centre of Yarl's Wood and her treatment. "She was ignored. Every time she'd call for help she was ignored, she was told she was acting up – and that was a common thread," she said. "It's important we keep repeating what is happening to those women. Continue listening and there is a space around the table to speak for themselves. That is key."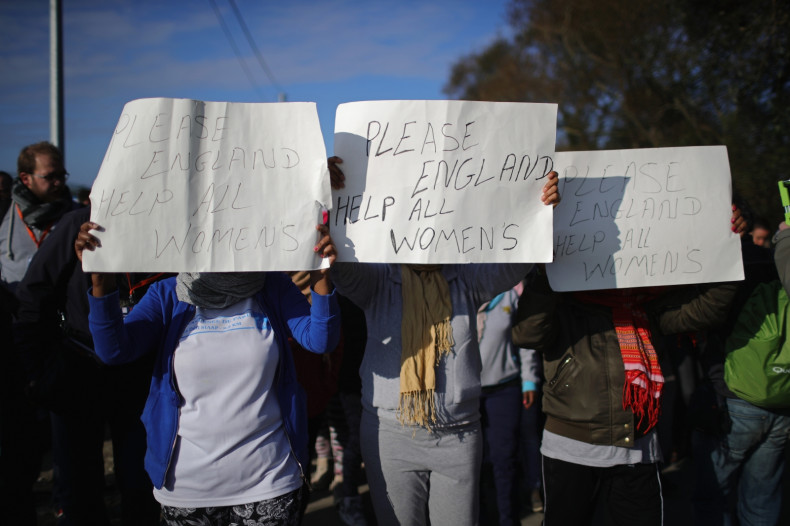 In fact, as the women's interventions – from the stage or from the audience – showed, women refugees have a voice, the question is whether anyone is listening. "It breaks my heart to be told that the evidence we provide is anecdotal," said another audience member, describing the difficulties she and her fellow women refugees faced whenever trying to make their voice heard regarding the conditions they live in. "It breaks my heart to be told we don't have expertise. What we don't have are the resources."
Activism and campaigning done by women refugees for women refugees is not just empowering, but also effective. Mina Jaf is a former refugee whose family fled the northern Iraqi Kurdish town of Halabja in 1988, hit by Saddam Hussein's chemical attack. She has founded her own NGO, Women Refugee Route, with the goal of empowering women to access resources, and she is now developing an app to that goal. "I raise my voice so I can reach and empower the women who are without one," she said.
Having experienced the decision-making environments in both the UN and the European Union, she found that those who are in charge of policymaking rarely have any idea what it means to be a displaced woman or girl, nor do they have contact with the women for whom they speak.
As Osamor pointed out, the political discourse around issues of migration, asylum-seekers and refugees is also becoming extremely poisoned. She expressed concern at current political forces, aiming to give migrants and refugees a negative connotation, someone to be threatened by, afraid of, and be ashamed to be. "Populist voices on the right have gone louder, using migrants as a scapegoats for those who feel disenfranchised," she said.
"This is a vulnerable group shrouded with a veil of hate," agreed her fellow MP from the Conservative Party Richard Fuller. He made a commitment to the women at the conference. "We are going to shred away that veil of hate and replace it with an embrace of love. Only when we do that we can say our generation has upholds the value of liberty, and the values to which we all want to inspire. Neither Kate nor I will let you down," he said.