Yazidi women raped by Isis given chance to heal wounds by German-funded initiative in Kurdistan
First institute for study of psychotherapy and psychotraumatology in Middle East opens in University of Duhok.
As the battle against the Islamic State rages on in Mosul, those who have suffered at the hands of Isis will soon be receiving the support needed to deal with their trauma.
The first institute for the study of psychotherapy and psychotraumatology in the Middle East has opened in the University of Duhok in Iraqi Kurdistan and it will train 30 students a year.
After two weeks of classes, the students will start working with patients in the nearby refugee camps. Along with providing basic goods such as tents, blankets, and food, humanitarian workers in the UNHCR-run refugee camps are keenly aware of the need to provide specialised counselling for refugees, particularly women and children, but so far the kind of treatment available in the area is limited in time, or in supply.
The new institute, funded by the German state of Baden Wuerttemberg and the German ministry of science, aims to develop a long-term, on-the-ground practice of psychotherapy, a discipline that has become a point of interest in the region to help cure those who were traumatised by Isis. "If someone has a nightmare and cannot sleep, the general doctor cannot help. I'm sorry to say, but the need for psychology arises with terror," professor Jan Ilhan Kizilhan told IBTimes UK.
Appointed to be the dean of the new institute, Kizilian is a German psychologist with more than 20 years of experience in dealing with trauma victims. His previous patients included people who have survived wars and genocide in Bosnia, Rwanda, Afghanistan and Iran. He started treating the victims of Isis' terror as part of the state of Baden Wuerttemberg's initiative to bring abused women to Germany.
The €95m (£80m) programme attracted widespread interest. Renowned Yazidi activist Nadia Murad is one of the women helped by it. At 19, she was captured by Isis and suffered daily rape and abuse before she managed to escape. Following the treatment, she has become a campaigner for the plight of the Yazidi women, addressing the UN Security Council, fighting along with her lawyer Amal Clooney to bring Isis to justice, and later being named as the first UN goodwill ambassador for the dignity of survivors of human trafficking.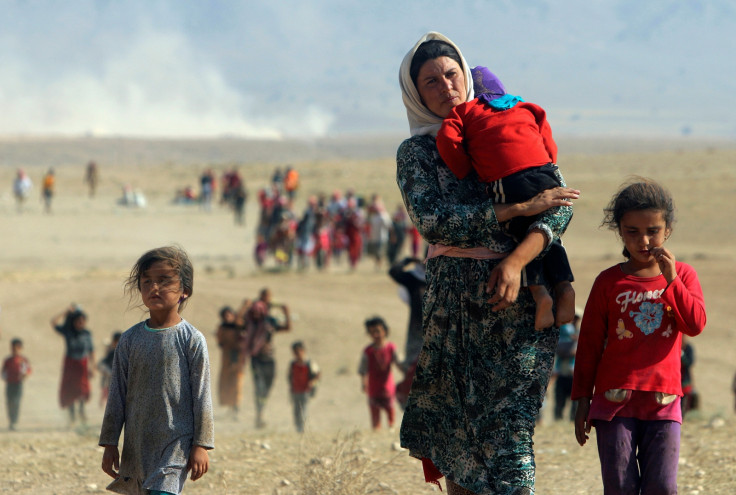 The Yazidi women held captive by Isis are treated as domestic or sex slaves, but their trauma is also made more complex by the history of persecution suffered by the Yazidi communities. The challenge for those who provide therapy is to treat different kinds of traumas. "We know that in the last 630 years more than 1.8 million Yazidis were converted by force to Islam and 1.2 million were killed by extreme Islamic organisations. We are talking about transgenerational trauma, collective trauma, and individual trauma," the professor explained.
Kizilian has already treated more then 1,000 Yazidi women, both in Germany and in Iraq. According to him, the difference between the Yazidi survivors and those from other conflicts such as Bosnia or Rwanda is that the jihadists raped the women believing that doing so will converted them to Islam. "Isis has been very systematic in their rape, to breaking the women's dignity, the society's honour, but also convert them to Islam through the rape," Kizilian said.
The first class of students at the Duhok institute is made up of 19 women and 11 men representing different faiths: Sunni, Shia, Yazidi and Christian. The first lesson and training session was on Monday (27 February). They will be taught to German standards and earn a double master's degree in psychotherapy and psychotraumatology, training with both local and German professors.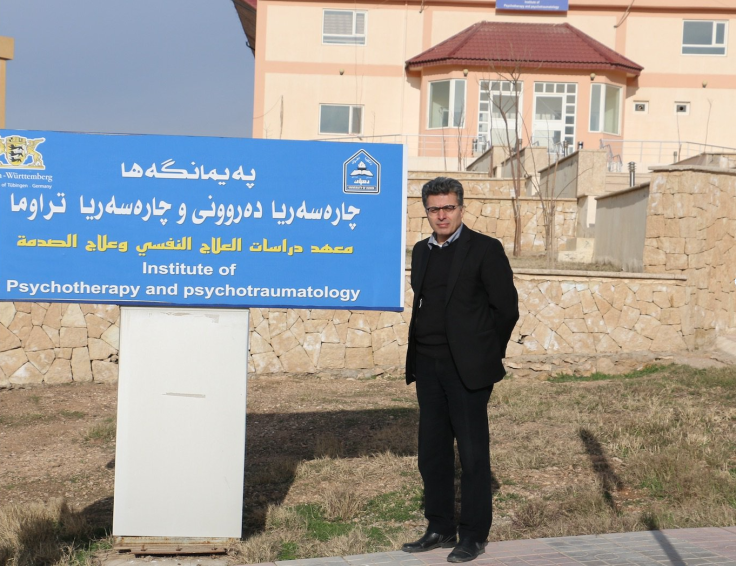 As part of the degree's requirement, they will need to spend 1,800 hours working with patients. Kizilian hopes that this programme will be replicated in other universities in the region and train at least 30 people every year. He is adamant that training women to be doctors and therapists will have wider positive effects in society. "It will influence a change in society in terms of patriarchal ideas," he explained. "Hopefully it will be a good influence in the society."
Kizilian feels motivated and optimistic about the programme's chances of success thanks to the support expressed by all the parties involved. For the next three years, he will divide its time between Germany and Iraq. He said: "It's a human duty and my personal duty. If we can do something [to help], we should do it."
© Copyright IBTimes 2023. All rights reserved.