A new immigration order due to be penned by US President Donald Trump will reportedly remove Iraq from the list of countries whose citizens are banned from entering the US.
However, Associated Press (AP) report the other six countries listed on the original 'travel ban' list are to remain on the new immigration order, meaning citizens from Iran, Syria, Sudan, Somalia Libya, and Yemen will be subject to a 90-day temporary ban on entering America.
Iraq is believed to have been removed from the list of banned countries due to its role in fighting Isis.
The leading US commander in Iraq Lt Gen Stephen Townsend said the Iraqis were "relieved" when the original travel ban had been suspended although he had no details of their reaction to the new immigration order.
Townsend told the AP: "They've invited us into their country to help them.
"They are protecting us here and we're fighting this enemy that threatens all of our countries together. So I would prefer personally not to see anything that would reflect on that except that we have a very strong partnership."
Officials told AP the indefinite ban on Syrian refugees had been removed from the order, and would instead be re-appropriated as part of a 120-day general ban on refugees.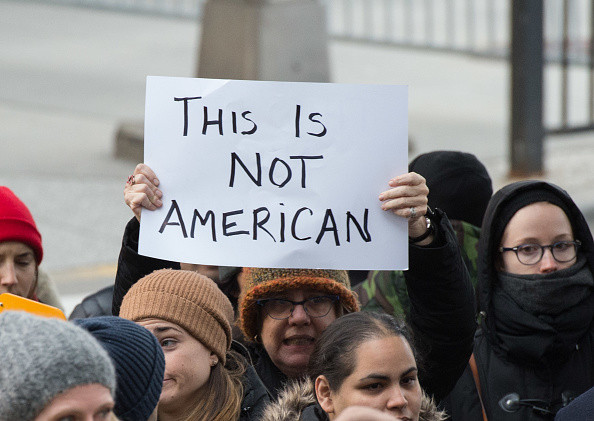 The White House has not yet released a comment on the new immigration order, which it drafted after Trump's original travel ban was suspended by a federal judge, whose decision was upheld by the 9<sup>th Court of Appeals.
There has not yet been an announcement of the new order, which Reuters claim has been delayed. White House Press Secretary Sean Spicer previously said: "When we have one, we'll announce it."