Fans of Wonder Woman know very well that no ordinary man can defeat her in a fight, but can she stand toe to toe with someone like Thor?
Yahoo News global anchor Katie Couric on Friday shared a short clip on Twitter, wherein Gal Gadot, who plays the princess of the Amazons, asked Chris Hemsworth, who plays the hammer-wielding superhero, as to whose alter ego would win if these two superheroes squared off.
Gadot while posing the question said her character will definitely thrash the son of Odin, the King of Asgard.
"Now they asked me who would win, Wonder Woman or Thor? And I think it's Wonder Woman. Don't you, Chris?" Gadot said in the video.
The Aussie hunk admitted that Wonder Woman would easily beat his character if the two superheroes ever squared off on the big screen.
"@katiecouric @GalGadot I think she'd kick Thor's a--," Hemsworth replied.
Gadot, however, stressed that their characters should fight. "I always knew you were a smart guy. But I think it's worth a fight. We should collide worlds," she said.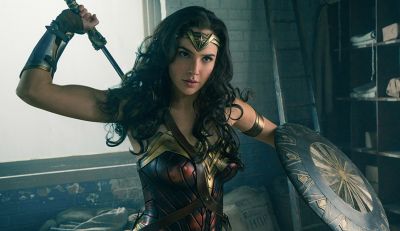 Since its release on 1 June, Wonder Woman has raked in $100.5m (£78m) in the US alone.
The plot of the movie revolves around Diana, an unconquerable warrior princess of the Amazons, who leaves her home for the first time after meeting an American pilot (Chris Pine) who tells her about conflict raging in the outside world.
Directed by Emmy-nominated filmmaker Patty Jenkins, the film also features Robin Wright, Danny Huston, Lucy Davis and Doutzen Kroes among others.