Little Mix 'half naked' outfits spark Twitter outrage
The all-girls group wore monochrome ensembles for their performance at the One Love Manchester concert.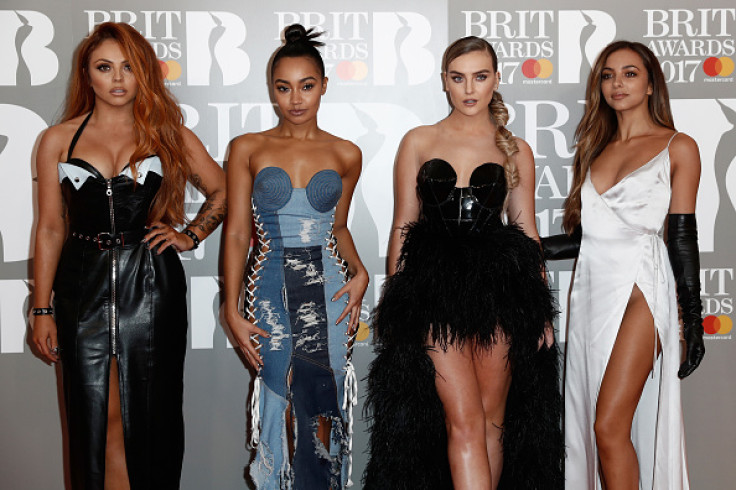 Some of the biggest names in the music industry took part in a concert on Sunday to raise money for the victims of the Manchester terror attack that killed 22 people and left 59 injured on 22 May.
Ariana Grande led the tribute with more than 60,000 people in attendance at the Old Trafford Cricket Ground. The atmosphere at the One Love Manchester concert was an emotional one as stars like Grande, Justin Bieber and many others were left in tears during their performances.
But, when Little Mix took to the stage to perform an emotional rendition of their hit single Wings, little did they know that their outfits would make many people on social media furious.
The all-girls group were dressed in monochrome ensembles with three of the band members wearing knee length leather boots. The X Factor winners despite their show-stopping performance were slammed on social media for their on-stage attires.
"In tears... I'm not normally a softie.. well done ariana xxxx respect shame little mix were half naked #OneLoveManchester," one viewer wrote on Twitter while another wrote, "I know it's little mix's thing to dress inappropriately but you'd think they'd put clothes on for such an important event, no? #OneLove."
"OMG how embarrassing - Little Mix forgot their clothes #OneLoveManchester," a third person said, while a fourth added: "Little Mix in revealing outfit shocker! #OneLoveManchester."
However, many fans also rushed to defend Little Mix.
"How dare people judge their clothes instead of applauding them for been a part of this #OneLoveForManchester #LittleMix," one viewer wrote, while another said: "Stop moaning about the outfit choices of @LittleMix and just watch the show. Remember why the girls are doing this #OneLoveManchester."
© Copyright IBTimes 2023. All rights reserved.