Woody Johnson, US Ambassador to the United Kingdom and owner of the New York Jets, has some interesting tastes on Instagram.
The 70-year-old great-grandson of Robert Wood Johnson I – worth an eye-watering $4.2bn (£3.2bn) – has been caught liking one of YouTuber and Instagram model Aaliyah Jay's sexy Instagram posts.
Johnson, who has been married to second wife Suzanne Ircha Johnson since 2009 and has five children, double tapped on the racy snap featuring Aaliyah perched at the end of a white sunbed in The Hamptons.
And the US businessman may have had a little snoop on the star's account before liking the picture, since it was from two days ago and she has shared six more posts since then.
She captioned the shot: "Don't diss the caterpillar then sweat the butterfly" as she channelled noughties style in a sheer long-sleeved pink top with just a pair of matching pink knickers. She accessorised with blue mirrored sunglasses, a belly button ring and some pink sandals adorned with butterflies.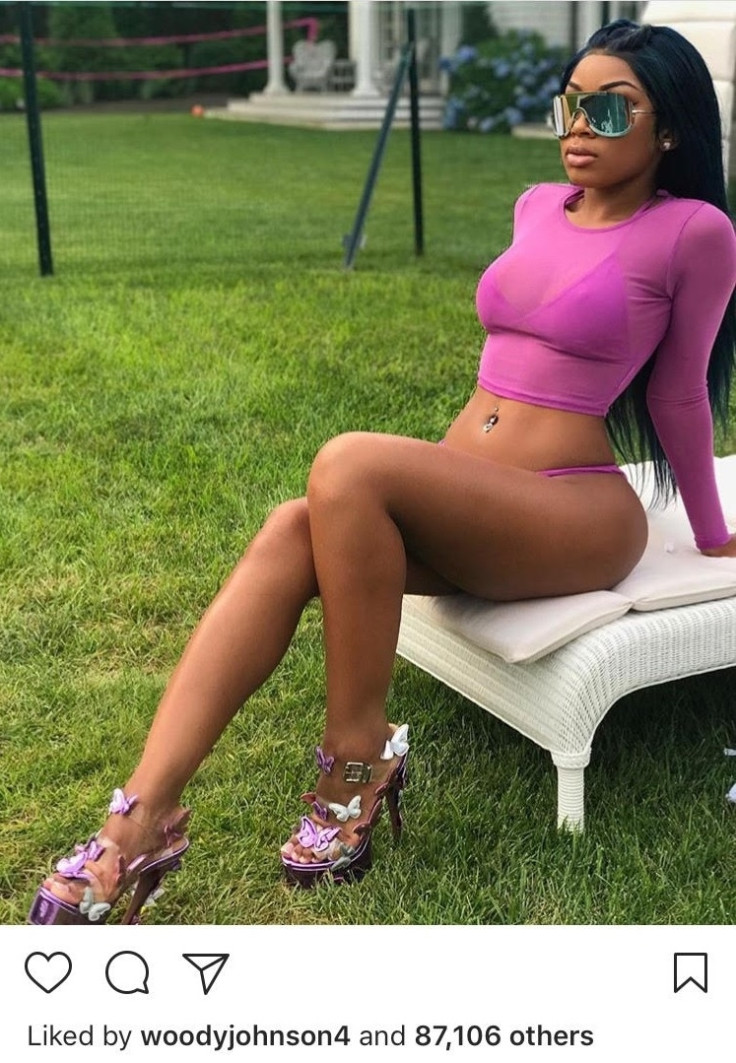 The 24-year-old beauty guru has over 1m subscribers on her YouTube channel and 1.2m followers on Instagram – but we doubt Mr Johnson is liking her posts for make-up tips.
Aside from being best known for owning the Jets – purchasing the sports team for $635m (£479m) in 2000 – he has played a role in American politics and is famously good friends with President Donald Trump.

Johnson has given more than $1m to various Republican candidates and committees, and endorsed Trump for president in May 2016.
In January earlier this year, President-elect Donald Trump announced that he planned to nominate Johnson to become US Ambassador to the United Kingdom, officially nominating him in June. He was confirmed by the US Senate on 3 August 2017.
IBTimes UK has reached out to Woody Johnson's rep for comment.