British Airways unveils plan to power jets with used nappies
Airline partners with renewable fuels company to turn household rubbish into jet fuel.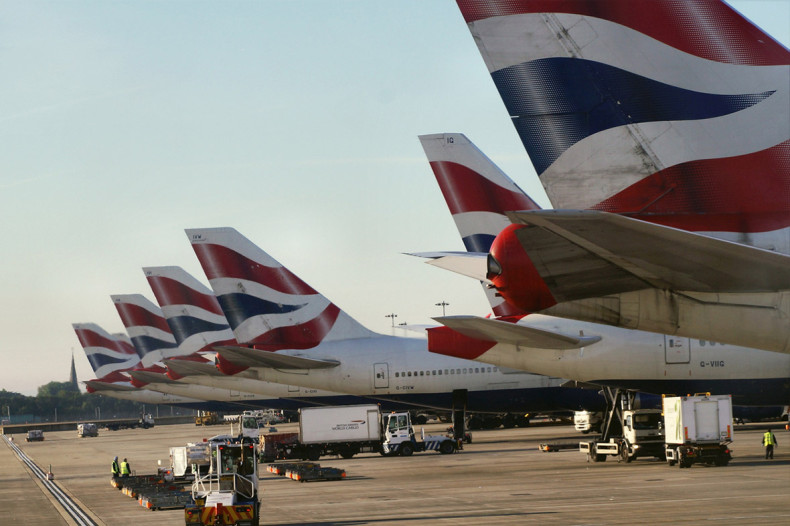 British Airways has partnered with a renewable fuels company for an eco-friendly project designed to convert household rubbish into jet fuel. The initiative, in collaboration with Velocys, will allegedly lead to a 50% cut in fleet-wide emissions by 2050.
BA explained that it is planning a series of waste plants that will process "hundreds of tonnes" of landfill-bound household waste every year, such as nappies, plastic food containers and chocolate wrappers. The plants will then convert the rubbish into clean-burning fuel as a sustainable energy solution.
The aviation giant estimates that the first of the planned plants will be capable of producing enough renewable fuel to power all flights on Boeing 787 Dreamliner jets from London to San Jose, California and New Orleans for an entire year.
BA expects that rubbish-fuel will to an overall saving of 60,000 tonnes of CO2 every year, while also making a small dent in the 15 million tonnes of waste headed to landfill sites around the UK every year.
"Sustainable fuels will play an increasingly critical role in global aviation, and we are preparing for that future," said International Airlines Group chief executive, Willie Walsh. "Turning household waste into jet fuel is an amazing innovation that produces clean fuel while reducing landfill.
"From developing innovative operating techniques, to investing in the most modern and efficient aircraft, we have a strong track record in researching, identifying and implementing ways to reduce emissions.
"This partnership continues this tradition, and shows how we are investing in our long-term future – and that of our customers."
The move follows the Department for Transport's decision to include jet fuel in its Renewable Transport Fuels Obligation, which incentivises fuel suppliers for switching to biofuels.