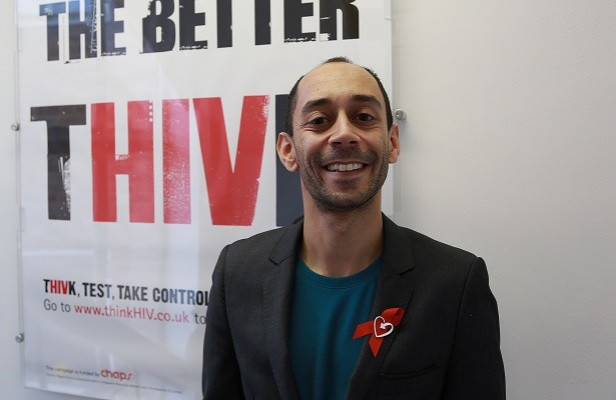 Ant Babajee found out that he was HIV-positive at the start of 2007, after feeling unwell over Christmas. The discovery of his status, he admits, was a less than perfect start to the New Year. But he insisted that testing is what to do if you have exposed yourself to the risk of infection.
Aids has a lot to do with numbers: it does not officially exist until a person's white blood cell count drops below 200 per millimetre of blood. It is also deceptive: nobody dies from Aids - it is opportunistic infections that a weakened body cannot fight off that do the damage.
It means that suffering without being sure of your status is the worst course of action, said Babajee. Yet that is precisely what 20,000 people in Britain are doing right now. A fifth of people with HIV in the UK do not know they have it, and that is dangerous for themselves and for others.
Late diagnosis is a problem in the UK, one that has a severe impact on the effectiveness of treatments. More than half the adults in Britain diagnosed with HIV found out at a late stage, by which time one third of that number's immune systems were already badly damaged.
But Babajee decided not to delay taking a test and it is a decision he has not regretted. Speaking of feeling relieved at finally ending the doubt and worry, he used his diagnosis as a spur to begin volunteering with the Terrence Higgins Trust (THT). Today Babajee is a patron of the charity - which is named after one of the first people in Britain to died from infections linked to Aids.
It is not difficult to see why some people procrastinate over taking the test. More than half of people with HIV were told it was a death sentence, while 51% had been told that having it meant mortgages and life insurance were out of bounds.
Both of these are myths, yet they persist along with many other fallacies about the condition. The consequences of the myths can be deadly, Lisa Power, policy director at THT said.
"Ignorance of the facts can make life tremendously difficult for those living with the virus. It's also a shortcut for getting infected yourself."
World Aids Day is on 1 December.
Click here to watch the full interview
READ MORE
Nine things not to say to someone with HIV
HIV infection rates are falling across Africa, but not in Uganda. Why?