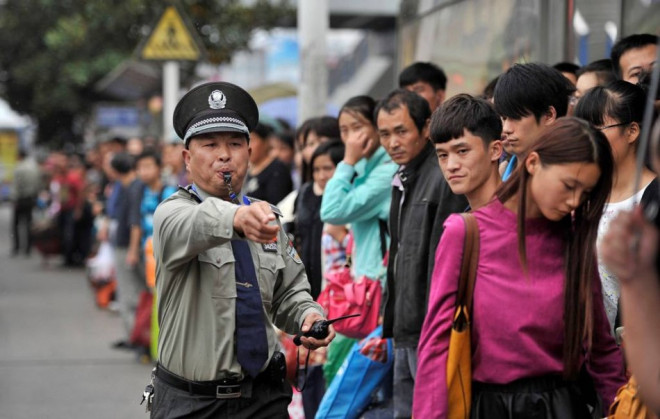 The World Bank has trimmed its 2014 growth forecast for developing East Asia
However, the region's economies will see stable economic growth this year, helped by a recovery in global trade and growth, and the market's modest response so far to the US Federal Reserve's stimulus taper, according to the development bank.
The World Bank expects the East Asia and Pacific (EAP) region to grow 7.1% in 2014 and 2015, down from the 7.2% rate it had previously predicted for both years.
Growth in 2016 will also hover at 7.1%, which is slightly below the 2013 growth rate of 7.2%, according to the World Bank's East Asia and Pacific Economic Update report released on 7 April.
In its report, the World Bank said improving global trade would make up for the difficulties that economies are likely to face from the tightening of the global financial markets
China Growth
The World Bank also trimmed its 2014 growth forecast for the world's second-largest economy, to 7.6% from 7.7% previously. It left the 2015 growth forecast for China at 7.5%, down from 2013's 7.7% growth rate.
The revised 2014 forecast reflected "the bumpy start to the year," it said, noting that China's industrial production and exports had been weak in the first two months of this year.
Axel van Trotsenburg, World Bank East Asia and Pacific Regional vice president, said in a statement: "East Asia Pacific has served as the world's main growth engine since the global financial crisis.
"Stronger global growth this year will help the region expand at a relatively steady pace while adjusting to tighter global financial conditions."
Bert Hofman, chief economist of the World Bank's East Asia and Pacific Region, added: "A slower-than-expected recovery in advanced economies, a rise in global interest rates, and increased volatility in commodity prices on account of recent geo-political tensions in Eastern Europe serve as reminders that East Asia remains vulnerable to adverse global developments."
"Over the longer term, to keep growth high, developing East Asia should redouble efforts to pursue structural reforms to increase their underlying growth potential and enhance market confidence," Hofman said.
"Successful reforms in China could bring considerable benefits to trade partners supplying it with agricultural products, consumption goods and modern services. Conversely, spillovers from a disorderly rebalancing in China could hurt regional and global growth, especially in countries relying on natural resource exports," the report added.
China Slowdown
About a fifth of China's economy is shrinking while the remainder is growing moderately, an independent economist, Andy Xie, has said.
Xie also said a credit bubble in China is deflating, leading to weaker growth momentum.
Xie, speaking to CNBC Asia, said China's economy was probably not growing at the 7.5% rate that Beijing targets this year. However, he did not provide any forecast.
Xie added that Beijing's recent stimulus measures were possibly aimed at bolstering sentiment.