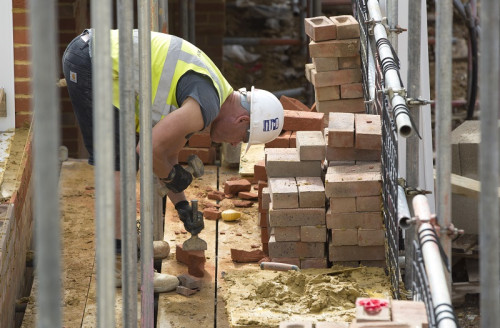 One of the world's leading health and safety organisations has marked World Cancer Day by urging employers to implement "sensible controls" to manage workplace carcinogen exposure.
The British Safety Council (BSC) said research has shown that occupational cancer remains a key health issue.
The charity explained risks from exposure to carcinogens in the workplace can be minimised through proportionate, effective risk management.
The Health and Safety Executive (HSE) estimated that past occupational exposure to carcinogens currently accounts for 1 in 20 cancer deaths in the UK.
HSE also said that 8,000 of 13,000 deaths each year from work-related diseases are attributable to cancer.
"We are committed to continue our work with our construction sector members, who account for one-fifth of our membership, to build greater awareness of the risks posed by carcinogens and most importantly share our knowledge to prevent future exposure," said Neal Stone, policy and communications director at the BSC
He added: "We are working to ensure our members are kept up to date with research in this area to assist them in devising effective intervention strategies."
The charity also said research has further highlighted that the construction sector accounts for just under half of the estimated cases of occupational cancer in Britain.
In light of the issue, the BSC urged all businesses and employers to be alert to the hazards that carcinogens pose and put in place the measures necessary to prevent exposure.
"Thinking about the new generation, it's very hard to say to the workforce it's too late because of course it isn't," said Dr Lesley Rushton, a leading occupational cancer expert from Imperial College London.
She added: "We know for example if you stop smoking your risk of smoking-related disease goes down, so it's not too late to help prevent some of these diseases."