Golfers from across the world gathered in Hastings for the annual World Crazy Golf Championship. The event teed off on 24 October, with 75 players from four different countries taking part at the Arnold Palmer Mini Golf course.
British Mini Golf Association Chairman, Sean Homer, said: "Some players are drawn by the prize money, most players just like the fact that it is a world championship, and they can say 'I have played in a world championship, I have a chance of being world champion'.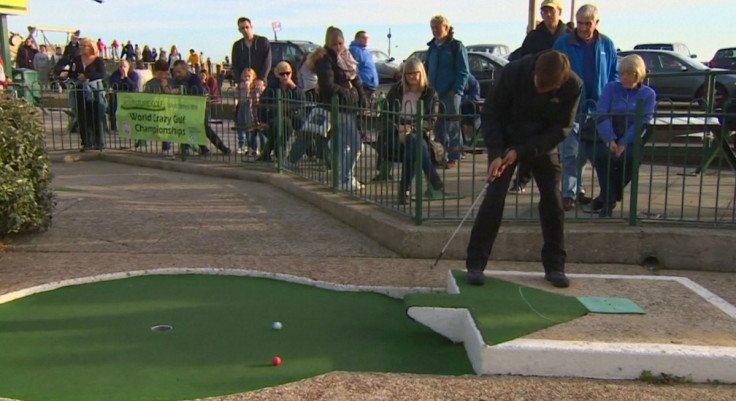 "Everybody thinks they can win it at the start of the event. But yeah, I just think, we make it as accessible as possible, we only use one ball, so everyone has the same ball so there is no advantage for tour pros compared to a novice, so it really levels the playing fields. I think that's part of the attraction."
Five-time winner Tim Davies and three-time champion Chris Harding were among the players, but the crown went to another former holder, mature student Michael Smith. Smith, 29, beat runner-up Pasi Aho, from Finland, by 13 shots on 25 October, and walked away with £1,000 prize money and the coveted World Crazy Gold Championship Trophy.
The now three-time World Champion said: "I'm very pleased, this is the best I've ever played here. I think my control of pace throughout the weekend meant that I had very few difficult second putts and made it quite stress free."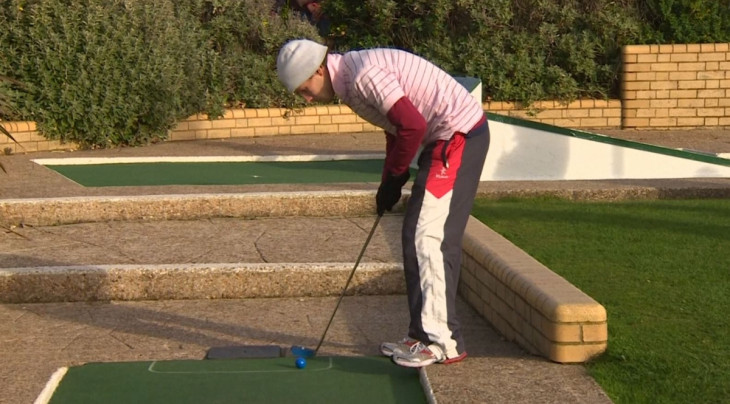 The tournament, now in its 13th year, was played on an 18-hole course, with six qualifying rounds taking place across the weekend. The course featured crazy golf classics like windmills, waterwheels, obelisks and a lighthouse.
Richard Gottfried, who took part in the 2015 competition, said: "It's the highlight of the calendar, this is what we build to. It is a good group of characters here that play the tournament throughout the year, building to a big two day championship, trying to win that title."
The next event on the British Mini Golf Association Tour is the Kent Open, on November 14 at the Lost Island Encounter Adventure Golf Course in Chislehurst.