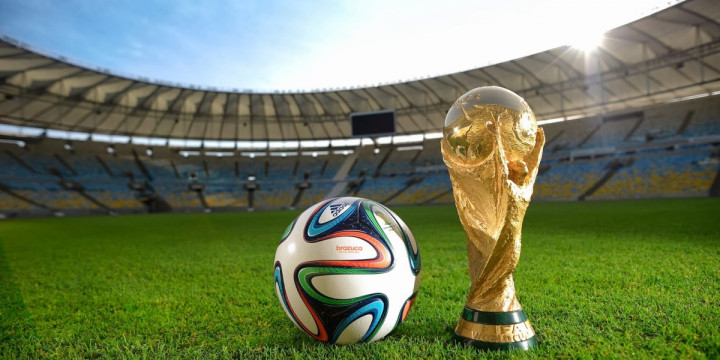 It's finally here. The Fifa World Cup 2014 kicks off in São Paulo on Thursday evening with the opening ceremony following by the opening game between Brazil and Croatia.
Between now and the final on 13 July the 32 teams taking part will play 64 games, all of which you can watch live on terrestrial TV in the UK, with the matches split between ITV and the BBC.
But what if you're not at home on your couch in front of your big screen TV or in front of your computer to stream it live on your nice big monitor or laptop?
What if the only device you have is a smartphone or tablet but you still want to watch Rooney kicking Ronaldo live?
Fear not, because we've put together a guide to help you watch the beautiful game in live from Brazil on your mobile device:
First however, a word of caution
Due the huge demand on these services in the coming months, there is likely to be a lot of buffering and glitches, along with shouting and cursing your end.
It should also be noted that trying to stream a live World Cup game on a 3.5in screen on a six year old Samsung smartphone is unlikely to produce good results. TO prevent you throwing your smartphone out the window, we suggest only trying this on devices which are relatively new, have a fast (quad-core) processor and have decent amounts of RAM (1GB minimum).
The quality of your livestream will also of course depend on your wireless connection. While 4G is now offering broadband-like speeds in some parts of the UK, a cellular connection in most places int he UK will just not be good enough (not to mind resulting in your data allowance disappearing before England get a chance to miss its first penalty.)
Therefore Wi-Fi is the only way to go, and if possible try not to use a public Wi-Fi network which 346 other people are connecting to in order to also stream the World Cup.
Finally, you have to be in the UK in order to access all the services mentioned below.
---
BBC
---
The BBC will be showing England's opening game against Italy along with 30 other World Cup games in the next month and all of them will be available to watch live on the broadcaster's BBC iPlayer app, which is available on iOS, Android and Windows Phone.
For those with less powerful devices or smaller screens, the BBC will also be broadcasting 24 days of live World Cup football from Thursday, 12 June which is accessible through the iPlayer app.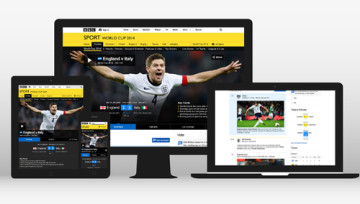 All games will also be available through the iPlayer's catch up service, meaning if you don't want to stay up until 1am to cheer on Honduras, you can catch up with the games on your commute to work the following morning.
The matches will also be available to watch live on the separate BBC Sport app, which also allows you to add alerts for any team in the World Cup.
Finally, the Beeb has launched a World Cup Rewind feature which lets you stream classic moments from World Cup's past, including England's historic victory over West Germany in the 1966 World Cup final,
---
ITV
---
ITV's Player app (again available across Android, iOS and Windows Phone) is a poor man's iPlayer. The experience is not as slick and the ads are just really annoying.
iPhone and iPad users will be able to watch the World Cup games live through the ITV Player app but for Android and Windows Phone devices, you won't be able to watch the games live, so in order to access the 33 games being shown on ITV - including the opening ceremony - you need to go to the broadcaster's website.
We are assured this has been specially tuned for mobile devices, but it's a bit of a faff, if we're being honest.
---
Sky Go
---
One way to circumvent the lack of live streaming on ITV's Android app is to use Sky Go. While Sky Sports doesn't have any live games, Sky Go customers can access ITV from the app and stream the live games, which is also available on iOS - though not on windows Phone.
---
talkSPORT
---
If you can't (or don't want to) watch the World Cup, then you can listen to it and talkSport is promising live coverage of every single game from Brazil over the next four weeks, which can be accessed through its app that is available for Android, iOS, BlackBerry and Kindle Fire.
---
Chromecast
---
Have a big telly but no set-top box? Don't worry you can still use all those pixels to watch the World Cup - all you need is a smartphone or tablet and Google's £35 streaming dongle the Chromecast.
Chromecast allows you stream content from your smartphone, tablet or laptop to your big-screen TV meaning you will be able to watch all World Cup games live in the living room and not just on your small smartphone screen.
The BBC iPlayer app has Chromecast support built-in which is brilliant meaning all games on the Beeb will be available. While ITV has not built-in Chromecast support on its app, if you can stream the games via its websites (using the Chrome browser), then you can use the Chromecast extension to send that content to your TV.
We should note that the quality of this stream will not be as good as you may be used to on your TV.
---
PlayStation/Xbox/Wii U
---
Games consoles are more like entertainment hubs these days, meaning that live World Cup games will be available on both Sony and Microsoft devise.
PlayStation 3, PlayStation 4, Xbox 360 and Xbox One owners will all be able to access live games through the BBC iPlayer app but only PlayStation 3 owners have access to the ITV Player.
Microsoft is looking to add some social interaction to your World Cup viewing with the launch of the Destination Brazil World Cup-themed dashboard page and Brazil Now snap app, which lets you see tweets and real-time stats in a windows alongside the live game.