Ace director-producer Karan Johar may know all that there is to know about Bollywood and making huge blockbusters, but his knowledge on football seems to be limited – something that made him the target for Shahrukh Khan's jibe.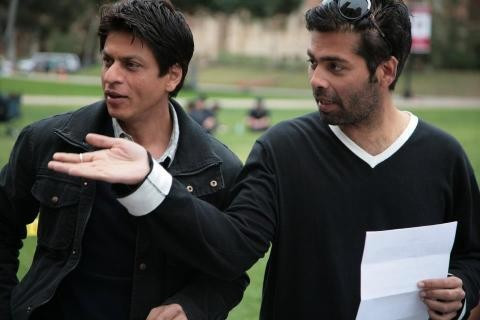 The actor and director were both watching the Fifa World Cup final between Germany and Argentina and Johar, who reportedly does not follow football, didn't shy away from admitting on Twitter that he was watching the finals just because the rest of the world was, reports Bollywood Life.
Am officially pronouncing myself as wannabe....watching the match only because the world is....

— Karan Johar (@karanjohar) July 13, 2014
Johar's good friend SRK decided to engage in a little bit of leg-pulling and tweeted the following reply:
@karanjohar it's ok to accept.V all like what's 'happening'. Just so u know Germany in White Argentima in Blue. The round thing is the ball.

— SHAH RUKH KHAN (@iamsrk) July 13, 2014
"We all had that one friend in our group who pretended to be a know-it-all about FIFA this World Cup season. Now we have someone like that in the film fraternity as well!" stated the BL report.
However, to Johar's credit, he actually continued to watch the match until the very end. Well, better late than never.
Half time....now either i sleep or continue my role play of a footie fanatic!!! I think the latter...why drop the act now!!!

— Karan Johar (@karanjohar) July 13, 2014