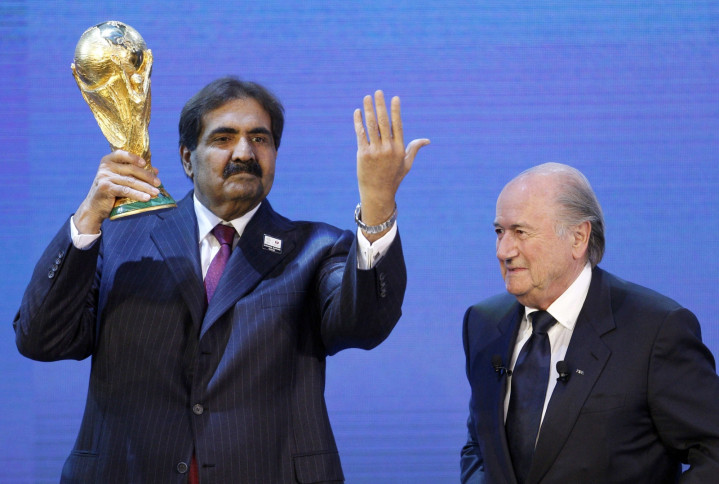 The World Cup 2022 for Qatar has prompted the country to invest billions of dollars into infrastructure and human capital ahead of its benchmark goal pegged for 2030.
Speaking at the Qatari-British Economic Forum in Mayfair, Qatar's minister of economy and commerce said the country's focus on building several major projects in line with the World Cup has helped diversify its economy.
"The World Cup will make us become a better nation because it will help us fully achieve our Vision 2030," said Sheikh Ahmed bin Jassim bin Mohammed Al Thani.
"It's a means to an end aim for us as it has allowed us to put $12.5bn [£7.75bn, €9.82bn] into diversifying our economy and helping us achieve our long-term strategy."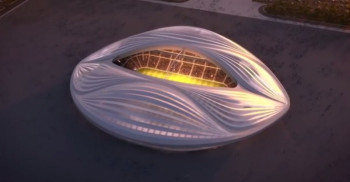 While the economy minister did not address controversies over the project regarding human rights violations, or concerns over accommodation and entertainment for a western audience, Baroness Symons later touched upon the subject, without directly citing these issues.
"There will always be issues over a country preparing for the World Cup, including Britain which has recently had first-hand experience with this," she said.
"There are always concerns over building the stadiums or accommodation in time, as well as preparing the local economy for entertainment and how people are going to get there."
The forum was jointly held by the Ministry and Commerce of the State of Qatar, Arab British Chamber of Commerce, Qatar Chamber of Commerce, and UK Trade & Investment.
Major business figures, such as the head of Qatar Airways, as well as British lords, such as former minister of state for trade and investment Lord Green attended the event.
There are several meetings ahead for today, which will be attended by various heads of state, business leaders and lords.
Qatar's Vision 2030 aims to invest $195bn into the country in order to diversify the country's economy away from its dependence on oil and gas.
For example, it intends to invest $23bn in roads and railway systems, as well as $8.4bn in the Doha New Port Project.

It is hoping to reel in more foreign investment to make this so, particularly with the UK.
"Qatar and Britain has a long-standing bond as the country already invests around $30bn into the UK," said Lord Astor, parliamentary undersecretary of state and the house of lords spokesman on defence. "It also supplies the UK with 20% of its gas needs."
Qatar's economy has grown around 5.7% on an annual basis but dropped by 0.2% in the second quarter.
Oil accounts for around half of Qatar's economy, but recent data shows that growth fell 2.2% on an annual basis and 2.5% from the previous quarter.
However, a significant rise in construction and other sectors, such as finance and the hospitality industries, has boosted growth.
"The year-on-year growth in the second quarter 2014 is the result of double-digit rises seen mainly in electricity, construction, trading, hospitality and financial sectors, coupled with an over 11.3% jump in the country's population in the second quarter," said the Qatar Statistics Authority at the time of the data release last month.
Qatar's population has boomed over the last few years after the country hired more foreign workers to build big infrastructure projects, such as those for the World Cup 2022, as well as housing.
However, Standard Chartered has warned that Qatar's housing market is causing great concern.
"Inflation in the GCC has been picking up. The UAE and Qatar are seeing some of the highest inflation, driven by tightness coming out of housing market," said Shady Shaher, senior economist for the Middle East and North Africa for Standard Chartered, at a round table event in Doha.
The bank has forecasted Qatar's inflation to hit 5% in 2014.
In comparison, the UAE is pipped to have 4.5% inflation for this year, while Saudi Arabia is predicted to have 2.4%.