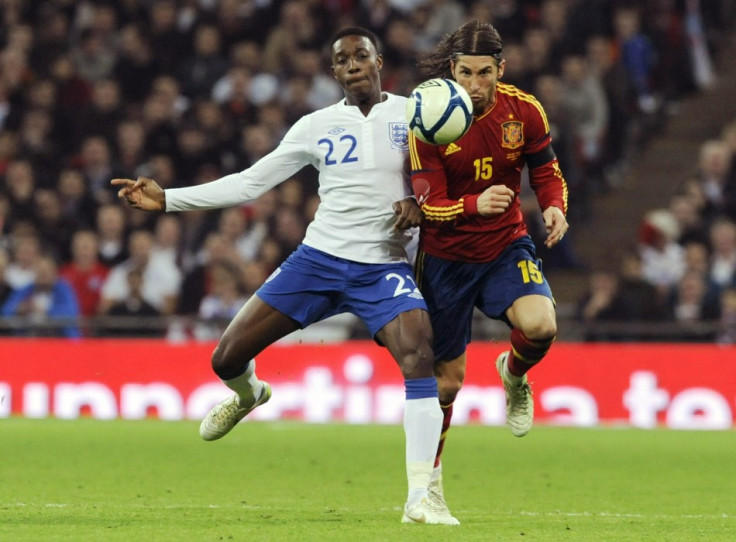 England legend Sir Geoff Hurst has backed Manchester United forward Danny Welbeck to force his way into Fabio Capello's squad for next summer's European Championships.
The 1996 World Cup hero believes Welbeck's form for Manchester United this season has illustrated his undoubted promise and while eager to stress the Old Trafford youngster remains a "prospect", Hurst suggests the 20-year-old has the potential to force his way into the aforementioned Italian's starting XI, let alone 23-man squad.
Welbeck's Manchester United teammate Wayne Rooney is currently suspended for England's entire group stage subject to an appeal, and therefore there is room for one of a host of Premier League players to stake a claim to replace the talismanic Old Trafford forward.
Hurst believes Welbeck is undoubtedly one of the leading candidates for the role because of his all-round ability and superb work-rate. While acknowledging the claims of Darren Bent and Bobby Zamora, Hurts believes Welbeck could be a dark horse for a starring role in Poland and the Ukraine next year.
"I would probably go for (Manchester United striker) Danny Welbeck. He is a tremendous prospect but you have got to emphasise that he is a prospect." The World Cup hero told Goal.com.
"He has pace, he works very hard for the tem, he is good in the air and he scores goals. He is not only a serious candidate for the squad but he is a strong contender for a starting slot."
Rooney's enforced absence has led some to question the Manchester United striker's suitability for selection but Hurst believes Capello simply must take the 26-year-old.
"I think they should take Wayne Rooney even if he is suspended for the opening phase of the tournament. That is something I would do without question," Sir Geoff told Goal.com.
"I would definitely select Wayne because he is a world-class player. When he has served his punishment he will have every right to be part of the squad with an opportunity of playing.
"I think it will be great if we are doing well and Wayne is sitting on the bench waiting to come on. It would be a great position for Fabio Capello to be in."