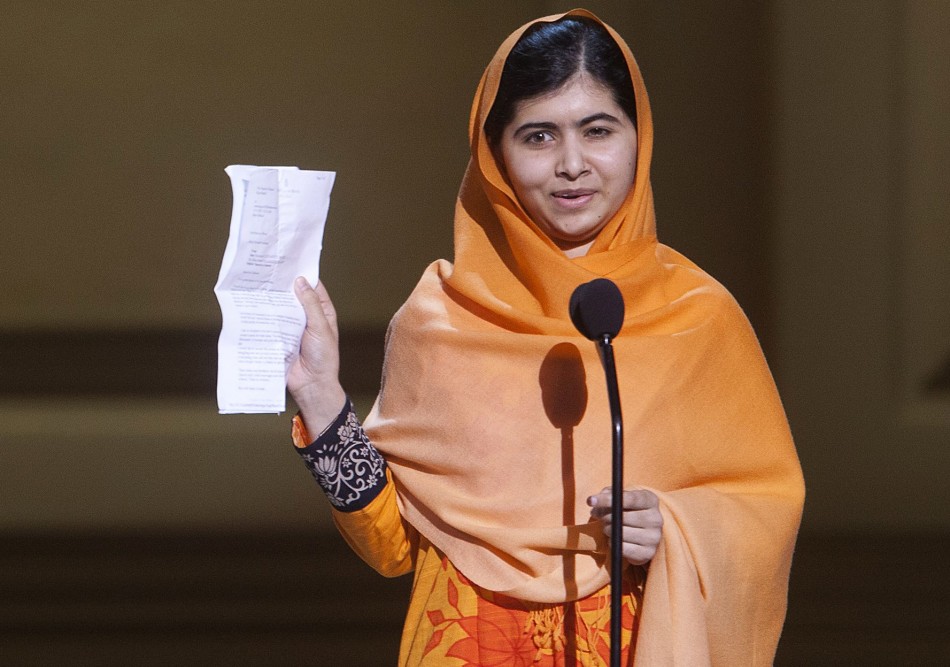 World Malala Day was announced by the United Nations to raise awareness on the right to education, especially of girls.
Malala Yousafzai, born in July 1997 in Swat, Pakistan, is a courageous and vocal advocate of universal education and girls' rights. But her brave activities did not go down well with the Taliban extremists.
Malala, the daughter of a school teacher, continued her education while encouraging other girls from her village to go to school.
But in October of 2012, the teenage education activist was shot in the head by a Taliban assassin while on her way home from school.
The event triggered a massive outburst from people around the world who condemned the fatal attack on the Pakistani teen. She was later flown to the United Kingdom for better treatment and recovery.
Malala Day celebrated on July 14, is a day to raise awareness and to help girls get their right to education.
"My birthday wish this year is that we all raise our voices for those under oppression, to show our own power and courage is stronger than their campaign of fear," says Malala.
Currently, Malala is on a three-day visit to Nigeria to meet the abducted girls' parents and support the cause 'Bring Back Our Girls'.
The Nigerian militant group Boko Haram had kidnapped 300 school children two months ago.
Below are some of her famous quotes:
1. "I speak not for myself but for those without voice... those who have fought for their rights... their right to live in peace, their right to be treated with dignity, their right to equality of opportunity, their right to be educated."
2. "Let us remember: One book, one pen, one child, and one teacher can change the world."
3. "I will get my education - if it is in home, school, or anyplace."
4. "I don't cover my face because I want to show my identity."
5. "I want poverty to end in tomorrow's Pakistan. I want every girl in Pakistan to go to school."
6. "When the whole world is silent, even one voice becomes powerful."