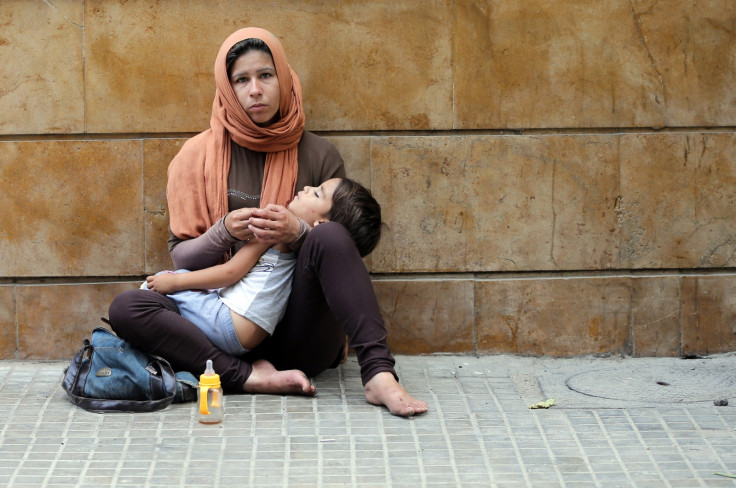 War, conflict and human rights violations have forced the highest number of people to flee their homes and seek refuge elsewhere since records began. In 2014, spiralling crises around the world have seen 59.9 million people forcibly displaced according to UN figures, stretching humanitarian aid services to breaking point.
In what the UN has called a worldwide failure in an "age of unprecedented mass displacement", women and girls have been left vulnerable. Forced to leave their lives behind, exile means contending with exploitation such as trafficking, sexual and physical violence and harassment. With often limited access to sexual and reproductive healthcare, health and dignity is threatened or non-existent.
On this year's World Population Day, on 11 July, the theme is Vulnerable Populations in Emergencies. "With nearly 60 million individuals having fled conflict or disaster, women and adolescent girls are particularly vulnerable," UN secretary-general Ban Ki-moon said in a statement. "Violent extremists and armed groups are committing terrible abuses that result in trauma, unintended pregnancy and infection with HIV and other diseases."
The ongoing crisis in Syria, abetted by conflict in the Central African Public, South Sudan, Iraq and Ukraine, as well as others, have caused suffering and displacement on an unimaginable scale. During 2014, more than 219,000 refugees and migrants crossed the Mediterranean Sea into Europe – almost three times the known figure of 70,000 in 2011.
A huge number of those uprooted from their lives, who face unimaginable suffering due to armed conflict, discrimination, violence and instability, are women and children. According to the Women's Refugee Commission, they make up about half of any refugee, internally displaced or stateless population.
It is essential to understand the needs of displaced women. Shelters should be safe and offer privacy, sanitation facilities should be easily and safely accessible and family roles need to be accounted for with regards to food distribution.
Refugee women are more affected by violence against females than any other's women's population in the world. All refugee women are at risk of rape or other forms of sexual violence, according to the Refugee Council, but attacks are under-reported. As well as the establishment of treatment facilities for victims, the impunity of perpetrators urgently needs to be addressed.
Programmes to empower women and uphold their rights are vital to overcome cultural or economic barriers to their education – to promote women's participation in decision-making in communities and increase leadership. The benefits of empowerment and education in women are far-reaching and improve life in the long term.
Professor Pam Collins, of Eastern Kentucky University, has been working with the US government on a programme to refugees on community safety in the Za'atari refugee camp in Jordan.
"It is often overstated, but many of these women came from rural areas where little education was on offer. Most were not aware of the principles of human rights and domestic violence," she told IBTimes UK in an interview last year.
"By educating them on these issues and then providing them with a trade of some kind, they saw the opportunities that before had been hidden from them. Their efforts, knowledge and courage would undoubtedly be passed on to their children," she added.
"Only through more training and education programmes can we touch the lives of the female Syrian refugees," Collins said. "We can open their minds to a world where women play a key role in the day-to-day life of the family."