Seve only realised that Islamic State fighters were kidnapping and killing women and men in her hometown of Sinjar, northern Iraq, when a neighbour banged on her front door in the night. Without time to pack any belongings, Seve, her husband and their six children fled in a neighbour's car.
"We were asleep, we didn't know that people were running away," she says. "Our neighbour, a woman, she knocked on the door and told us that people are escaping – why are you not escaping."
In August 2014, the Sinjar region was overrun by Isis in an onslaught that forced tens of thousands of the religious minority Yazidi community to flee. Seen as heretics by IS, women were raped and abducted as slaves, while men were murdered. Seve, like many other Yazidi women, was raped.
"While we were escaping, we saw Daesh [IS]. They were fighting each other," she says. "We stopped at the border between Kurdistan and Iraq, because Daesh were there, and they didn't allow us to escape. But while fighting each other, Daesh was somehow busy... so we found a way."
Eventually, Seve and her family reached Khanke, a small town overlooking the Tigris river in Iraqi Kurdistan. Although they had escaped Isis, they were now living in poverty and struggling to afford to eat.
Seve is one of thousands of refugees being supported by the charity Women for Women International in the semi-autonomous region of Iraqi Kurdistan. The charity has partnered with local women's organisations to provide Yazidi and Syrian refugee women with life skills and business skills training, psycho-social support and grants to set up their own, sustainable businesses.
They are also educated about their rights as women. Rather than living in isolation in her small, garage-like building, Seve now has a network of survivors and emotional support from trained social workers.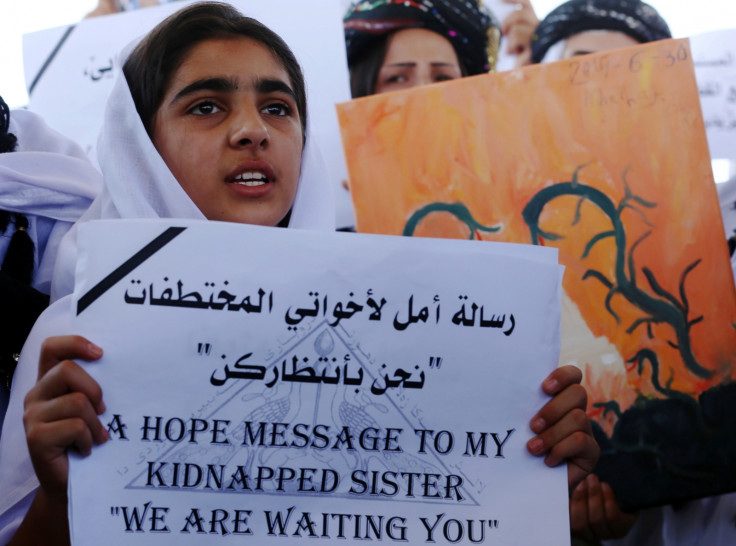 "They are not victims, they are entrepreneurs"
The Syrian war triggered one of the greatest exoduses in history, with millions of Syrians and Iraqis resettling in Kurdistan. With the loss of male breadwinners to the conflict, many women are now the sole providers for their families.
As foreign investments decrease and the population increases, living standards in Kurdistan are deteriorating – with fewer jobs, lower wages and increasing poverty. Refugees living outside of displacement camps face rising unemployment and soaring living costs – with rent as high as $600 (£425, €536) a month. Many are forced to borrow money or dig into dwindling savings, or arrange the marriages of their daughters for money.
With support from Women for Women International (WFWI), the Women's Rehabilitation Organisation and the Warvin Foundation for Women's Issues, women have the chance to earn an income. Once they have established a skill or interest, they are then helped to carry out "market research" to find out which businesses could be profitable in their local area.
"There is an awful lot of talent that needs to be nurtured," Mandana Hendessi, WfWI regional director for Europe, Middle East and Asia. "They are not victims, they are entrepreneurs."
When the project was piloted last year, four women partnered to set up a wedding shop – which proved very successful. "Of course, other women were so enthused about that," Hendessi says. "A young woman, who was only 17 at the time, set up a second-hand clothing store in the camp, because she did a market assessment and she found out that's what low-income people wanted."
"A third woman I met was selling children's clothes, she was also 17. She would go on her own to Erbil town and negotiate with wholesalers – big, moustachioed men. When I asked her, how do you find that? She said: 'I want a good price. I don't care who I'm negotiating with'."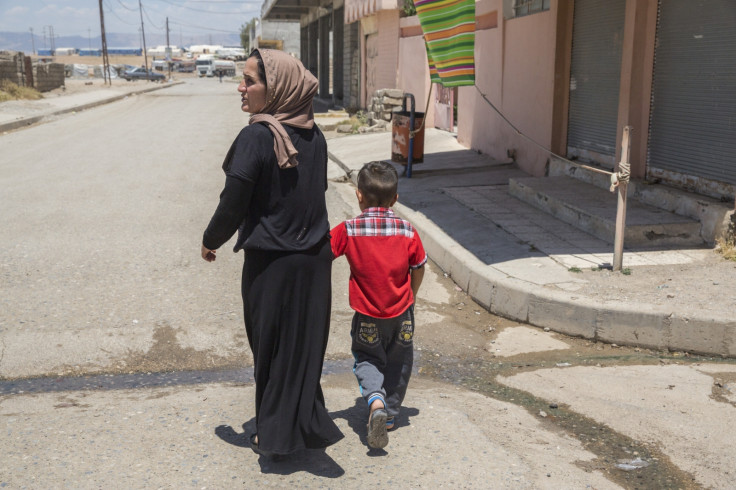 Brita Fernandez-Schmidt, executive director of WFWI UK, adds the business training also helps bring together isolated women to form strong social networks. "We also help build social networks," she says. "It brings women together women who are although in the community may well never have met."
By helping refugee women earn an income, they can provide a better life for their families, strengthen their health and well-being and become self-sufficient. In turn, empowering women to be self-sufficient helps change attitudes which fuel gender-based discrimination and violence.
"When you work within a community setting you can change the gender-power balance," Fernandez-Schmidt says.
"Sexual harassment is still rife"
Women refugees are disproportionately disadvantaged, forced not only to endure poverty, trauma and the loss of their homes and loved ones, but also the continuing threat of violence and sexual abuse and harassment. For those who have already experienced or witnessed extreme violence, support and education regarding their rights as women is essential.
"When we talk to the refugees about violence against women, what comes to their minds is immediately IS – not men in their communities," Hendessi says. "As we know, there are issues of violence in their own communities, but it is completely overshadowed by what they have experienced."
"Sexual harassment is still rife," Hendessi says. "The women have this anxiety everyday about stepping out of their homes. Taxi drivers, ordinary men – women are targeted and they are chased. But also from service providers. There is a fear of going to see your doctor – what will he do? Will he assault me? There is this public perception among men in the host community that Syrian women are available for sex. A lot of the sexual harassment starts with that attitude."
With many women unaware of their rights, WFWI works to provide gender-based violence training for Yazidi and Syrian refugees. Both men and women are educated about women's experiences and how to prevent further trauma.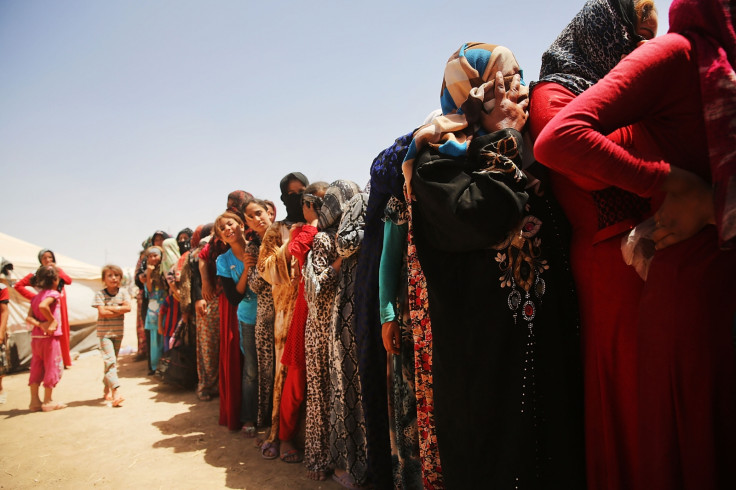 "There is a lot of work going on at the moment, not just rehabilitating women and helping them reintegrate, but also making men more aware of what they have been through," Hendessi says.
"With women and men we work on how women need to be protected, the issues of violence facing women and girls, and how violence against women can be prevented."
Kabira, 38, fled her home in Aleppo, Syria, with her husband and children. "It became completely under attack and bombed, so the only thing we could do was flee to save our lives," she says. After a treacherous journey to Kurdistan, she now lives in the capital Erbil with her family and her younger sister Sheiran. She and her sister have received rights training.
"I now know when you are sitting in a taxi, for example, and the taxi driver starts to make suggestions to you about wanting to do this or that to you or trying to harass you sexually. You now know that this is not normal behaviour, this is gender-based violence," Kabira says. "So you now know how to deal with that and how to complain and where to go to complain about it, where to get to support."
She says the project has allowed her to start rebuilding her life, but hopes to one day return to Syria. "We hope that we can return to where we lived before without the disgusting, awful, militia and jihadis who have made our lives hell – without war, without fear, without persecution. We want to rebuild our lives and our country."