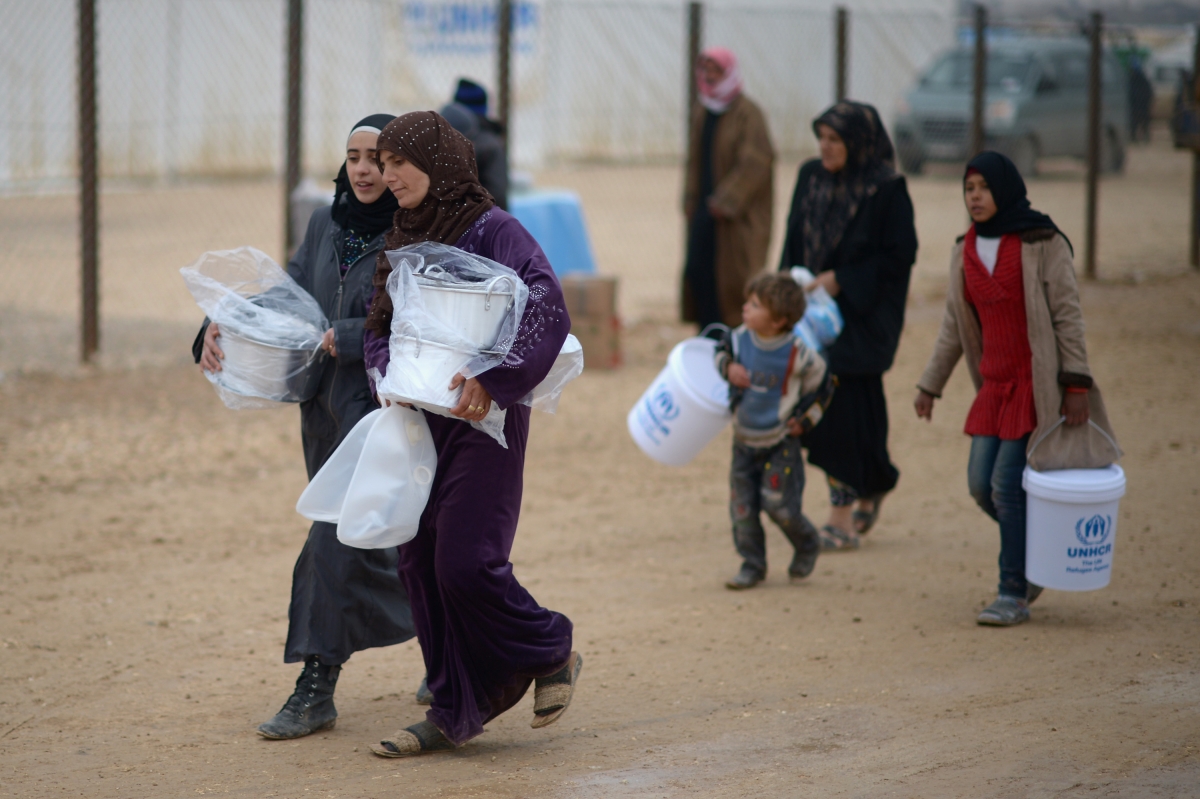 The number of people forced to flee their homes worldwide has risen to over 50 million for the first time in the post-World War Two era, stretching aid services to breaking point.
On World Refugee Day the UN reported that the number of refugees, asylum-seekers and internally-displaced people worldwide reached 51.2 million at the end of 2013, six million more than was reported in 2012.
The increase was driven mainly by the conflict in Syria, which at the end of last year had forced 2.5 million people into becoming refugees, with 6.5 million internally displaced. New displacement in Central African Republic and South Sudan also contributed to the rise in numbers.
"We are seeing here the immense costs of not ending wars, of failing to resolve or prevent conflict," said head of the UNHCR António Guterres.
"Peace is today dangerously in deficit. Humanitarians can help as a palliative, but political solutions are vitally needed."
The increase in displacement has huge implications for foreign aid budgets in donor nations and the absorption and hosting capacities of countries on the front lines of refugee crises.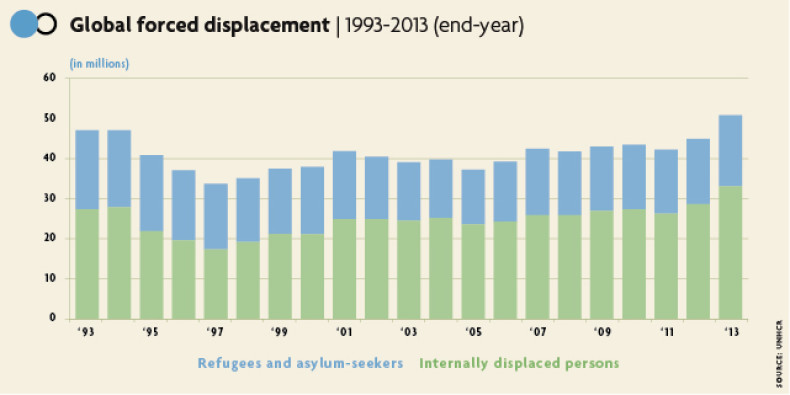 Guterres added that non-traditional donors need to step forward to help alleviate pressure.
"The international community has to overcome its differences and find solutions to the conflicts of today in South Sudan, Syria, Central African Republic and elsewhere. As many people are forcibly displaced today as the entire populations of countries such as Spain, South Africa or South Korea," said Guterres.
Displacement data in the UNHCR's annual Global Trends report defined three groups, of refugees, asylum-seekers and the internally displaced.
Among these, refugee numbers amounted to 16.7 million people worldwide, the highest figure UNHCR has seen since 200. In addition, more than half of the refugees under UNHCR's care (6.3 million) had at the end of 2013 been in exile for more than five years.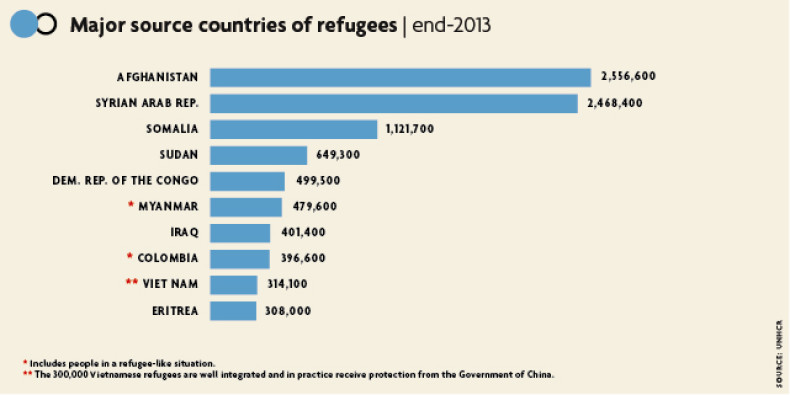 Overall, the biggest refugee populations under UNHCR care and by source country are Afghans, Syrians and Somalis – together accounting for more than half of the global refugee total. Pakistan, Iran and Lebanon hosted more refugees than any other countries.
Asia and the Pacific had the largest regional refugee population overall at 3.5 million people. Sub-Saharan Africa had 2.9 million refugees, while the Middle East and North Africa had 2.6 million.
In 2013, 1.1 million people submitted applications for asylum, the majority of these in developed countries. A record 25,300 asylum applications were from children who were separated from or unaccompanied by parents. Syrians lodged 64,300 claims, more than any other nationality.
Internal displacement, which encompasses people forced to flee to other parts of their country, amounted to 33.3 million people.
Climate change, population growth, urbanisation and a lack of food and water were among factors forcing people to leave their homes.
"It's sometimes difficult to identify the main motivation," Guterres told the Guardian. "The classic idea that you have economic migrants who want a better life, and refugees who flee conflict and persecution – it is true, but now you have a number of people who are forced to move by a combination of reasons, which are not always obvious."