World UFO Day: Recent Sightings on Earth, Moon and Mars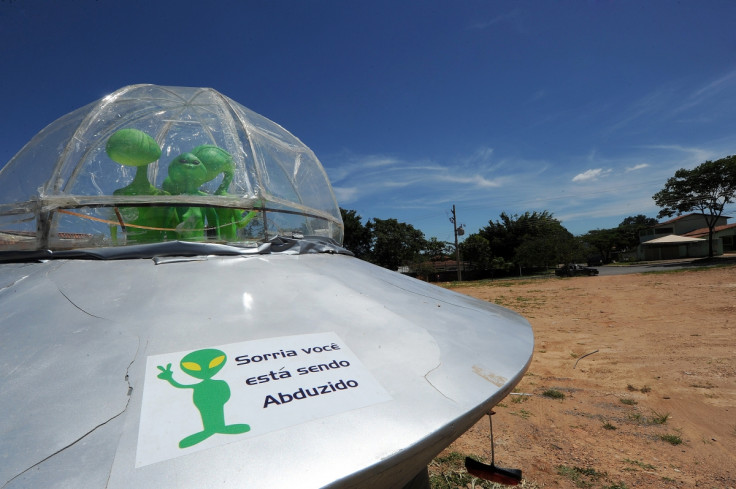 UFO sightings are becoming more and more common all over the world, with at least 10 incidents being reported in international news every year.
The sightings aren't just on Earth either - they are also being picked up by Nasa satellites on Mars, Mercury and the Moon.
Join us as we take a look at some of the most recent sightings this year:
Earth
It's been a busy six months here on Earth. In January, a jet flying near Heathrow Airport was nearly struck by a bright silver, metallic-looking "rugby ball-like shape" at an altitude of 34,000 feet.
In March, a brightly-coloured UFO with red and green flashing lights was spotted above the Gold Coast in Australia, hovering above the sea. In April, a mysterious black circle was spotted in Leamington Spa, while in London, while a mysterious white UFO was spotted in bright daylight.
In May, more UFOs were spotted down under in Australia and New Zealand, with a flaming ball falling from the sky in Queensland, South Australia and two strange flying objects captured on video racing across the sky at 4,000km/hr in Queenstown, New Zealand.
Finally in June, a paranormal investigator in Wales spotted an unidentified cluster of lights in Haverfordwest, while a strange flying object was found hovering with one large bright light and two small lights.
Moon
Observers using the Google Moon Viewer claimed in January that they spotted a mysterious object resembling a two-sided, triangular space ship on the lunar surface.
Mercury
In February, Scott Waring, a blogger who runs UFO Sightings Daily, spotted some rather strange structures in Nasa photos of Mercury, which were taken using an infrared camera.
By zooming the photographs in to 300% in size, he discovered a black cube on the planet's surface, as well as several "thumbs up" structures hiding in craters:
Mars
There has been a huge amount of interest in Mars this year. In April, Nasa scientists found new evidence that water existed on the planet within the last 200,000 years, and the Curiosity Mars rover drilled another hole in a region of Mars known as The Kimberley.
Nasa also announced plans to grow plants on Mars by 2021, and the space agency's new flying saucer successfully took off on a test flight and landed safely on Earth again last week.
But what about UFOs? Well Scott Waring claims that the Curiosity Rover captured a cigar-shaped UFO orbiting Mars, while analysing photos taken by the robot from its position in the Gale Crater.
© Copyright IBTimes 2023. All rights reserved.