World Wildlife Day: The best nature reserves in Africa
Thursday 3 March is World Wildlife Day, a day to celebrate the biodiversity of the globe while raising awareness for threatened species and ecosystems. The date is significant as the day the Convention on International Trade in Endangered Species of Wild Fauna and Flora was signed into being.
This year, the theme of the day is 'The future of wildlife is in our hands', with a particular focus on elephants, both African and Asian.
As part of our celebration of all things wild, we took a look at Lonely Planet's best wildlife parks in Africa – where you might just get to see an elephant!
Serengeti National Park
Tanzania's Serengeti National Park covers almost 15,000km<sup>2. As well as being a world famous name and tourist site, it's the home of over 1.5m blue wildebeest and a quarter of a million zebra. The Serengeti also has what is believed to be the largest lion population in Africa.
Kruger National Park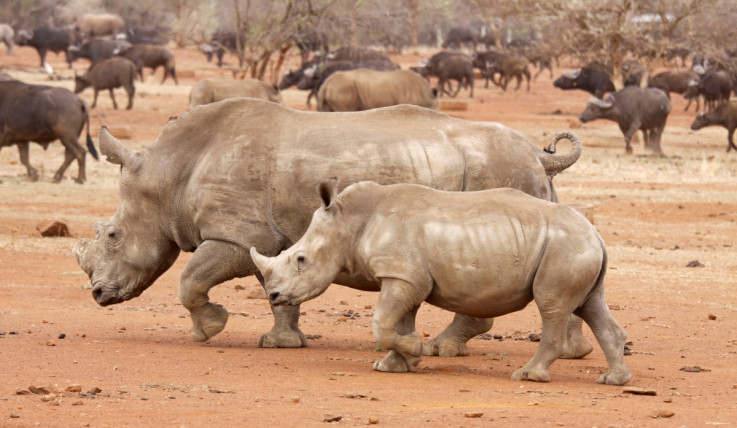 Rhinos in Kruger National Park
Reuters
South Africa's Kruger National Park is one of the largest in Africa at almost 20,000km<sup>2. Kruger is one of the places you can see Elephants at home, as well as the black rhino, a critically endangered species. The park has had to take measures recently to deal with the drought hitting southern Africa.
Volcanoes National Park
Rwanda's Volcanoes National Park comprises five volcanoes and runs along the border with the Democratic Republic of Congo. As well as volcanoes, you might just see some Golden Monkeys – but most people are there to see the Mountain Gorillas.
Moremi Game Reserve
Just under 5,000km<sup>2, Botswana's Moremi Game Reserve isn't only the home of a selection of wildlife, it's the home of a number of San people. Along with lions, leopards and cheetahs, Moremi has giraffes and buffalo.
South Luangwa National Park
Herds of elephant can be seen at South Luangwa in Zambia, a park that covers just over 9,000km<sup>2. The river running through it also contains crocodiles and hippopotamuses. It's also well know for walking safaris.
Mana Pools National Park
During rainy season, this expanse becomes a flood plain. As it dries up, it leaves a number of receding lakes – bringing to them numbers animals looking for water, notably elephants, buffalo and hippopotamuses.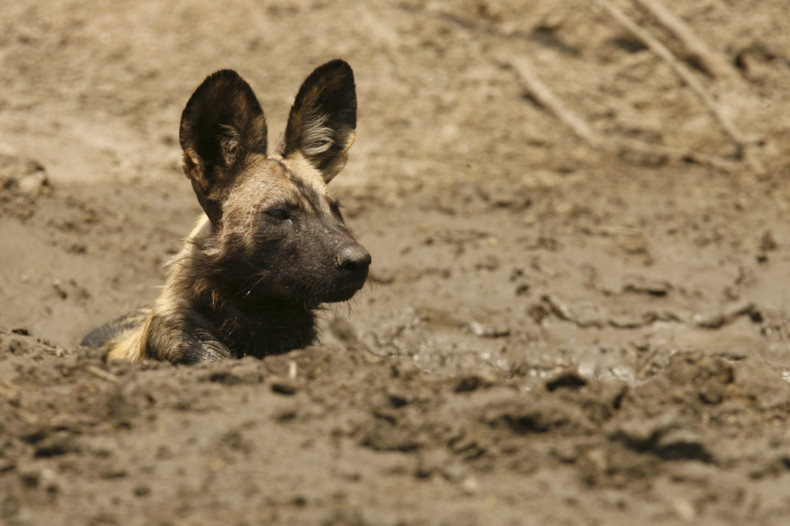 Bwindi Impenetrable National Park
One of the better named national parks, it covers 331km<sup>2 in Uganda. It is part of the Bwindi Impenetrable forest, which can only be penetrated on foot. Along with 348 species of bird and 220 species of butterfly, it is home to half of the endangered mountain gorilla population.
Etosha National Park
Over 22,000km<sup>2 of Namibia is taken up by this vast national park. At one of five sites in the park where tourists can stay, you can go on to see the rare serval or some pretty fantastic flamingoes.
Ngorongoro Conservation Area
You can see a dense population of Masai lions, black rhinos, gazelles and zebra in this UNESCO World Heritage Site covering over 8,000km<sup>2 of Tanzania and named after the large volcanic crater in the area.
Chobe National Park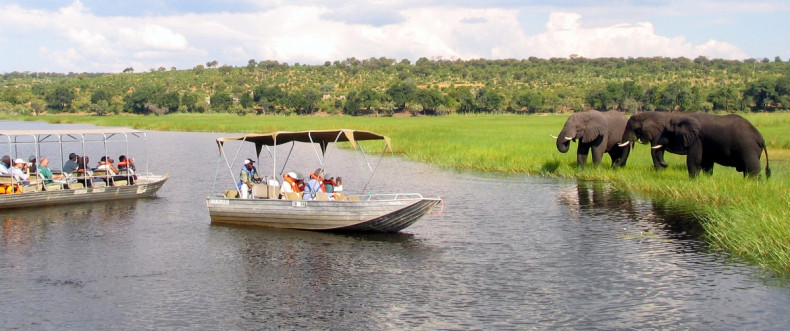 Botswana's first national park, covering almost 12,000km<sup>2 and containing one of the largest populations of elephants.
Lower Zambezi National Park
Up until 1983, this area was a private game reserve for Zambia's president. Now, it's happily a national park. It has elephants, lions, leopards, antelope and lots of others.
Loango National Park
A.K.A. The land of surfing hippos. Along with the amazing animals in this 1,550km<sup>2 reserve in Gabon, you can see dolphins and humpback whales from the coastline.
Mahale Mountains National Park
1,650km<sup>2 in Tanzania, lying on the shores of Lake Tanganyika, this park contains the largest known chimpanzee population. The only way in or out of the park is via boat on the lake.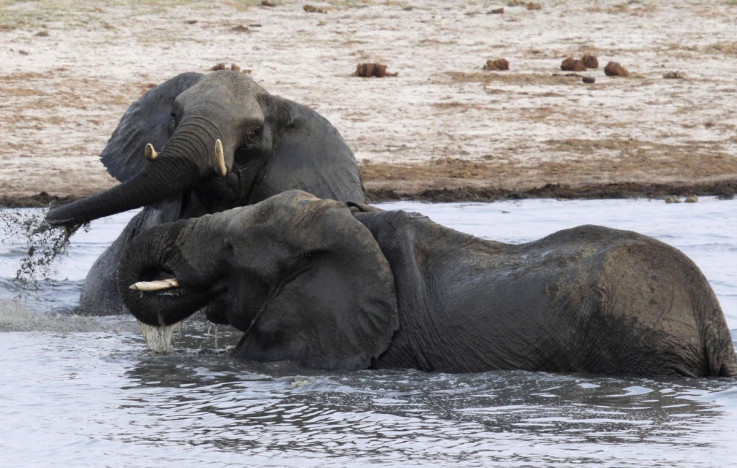 Elephants in a watering hole in Hwange National Park
Reuters
Hwange National Park
At over 14,500km<sup>2, it's the largest park in Zimbabwe. Unfortunately known recently as the site of Cecil the lion's death. It has one of the larger populations of the endangered Cape wild dog.
Tarangire National Park
Sixth largest in Tanzania, named after the river running through it – one of the only water sources for the animals living there. It's got a lot of elephants. And... termite mounds.
Lake Nakuru National Park
Kenya's Lake Nakuru National Park is best known as the nesting ground for millions of flamingoes but is also a sanctuary for a few of the remaining Eastern black rhino – along with Masai lions, cheetahs and leopards.
Mole National Park
The largest wildlife park in Ghana covering almost 5,000km<sup>2. Another place to see elephants. It's also home to a number of monkey species, including olive baboons and black-and-white colobus monkeys.