World's first Braille smartwatch for the blind to begin shipping next month
Dot smartwatch features a tactile watch face that lets users read messages, directions and more.
A smartwatch designed for the blind will shortly go on sale after spending close to three years in development. The Dot watch uses a dynamic Braille face to relay messages and instructions to wearers and will begin shipping to customers in March.
Dot, developed by a South Korean start-up by the same name, uses a unique tactile watch face that incorporates rising balls to display Braille characters on-screen, allowing wearers to read messages they receive on their smartphone.
The watch needs to be synced to a mobile phone using Bluetooth and is capable of displaying four Braille characters at a time. The refresh rate can be calibrated to display characters at varying speeds, with users alerted to incoming messages though a vibration alert.
Two side-mounted input buttons allow users to accept calls and reply, quickly, to messages, with a third acting as a remote control for connected devices. It also features a built-in accelerometer, gyroscope and navigation functions, allowing wearers to follow directions from Google Maps.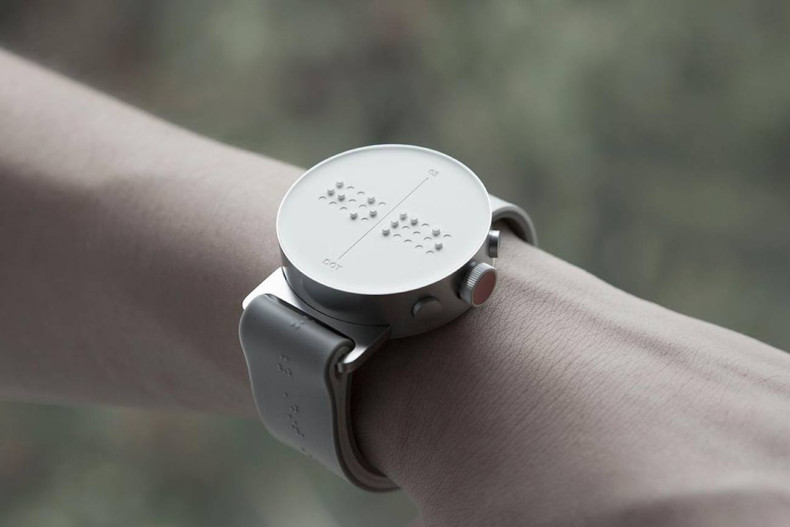 According to Mashable, Dot is set to ship 100,000 of its Braille smartwatches in 2017 –1,000 of which will reach high streets in London, UK. The company says it has received 60,000 pre-orders for the device, which will retail for around $300 (£240 / €285).
While the device's intuitiveness is undeniable, Dot is aware that only being able to read four characters at a time limits the smartwatch's viability for reading books and longer text formats. As such, the company is said to also be working on a tablet-like device that would serve as an e-reader for the visually impaired and would also be capable of displaying shapes and images.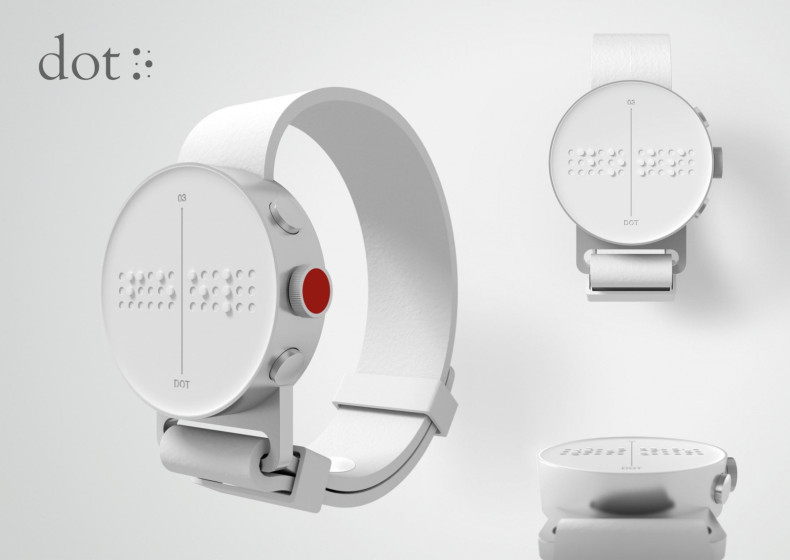 Dot hopes that its tactile Braille system could one day be incorporated into public infrastructure to help blind and visually impaired people navigate cities.