Calvin Harris goes topless: Blame hitmaker shows off ripped abs ahead of Armani shoot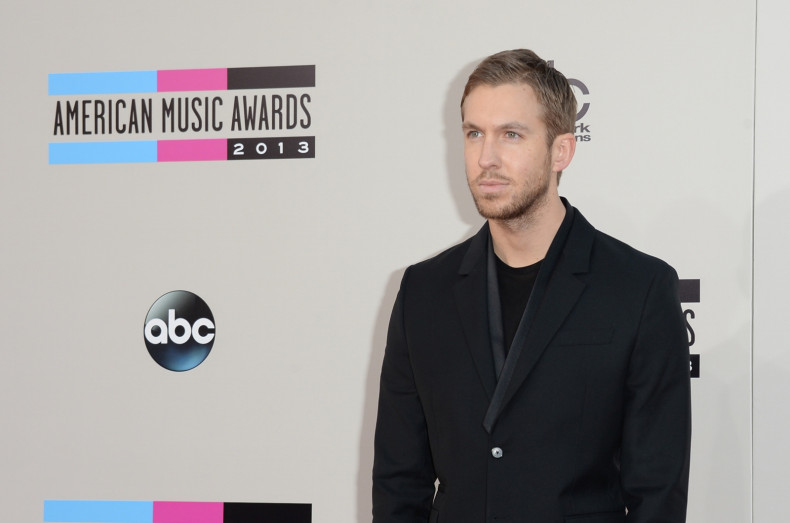 Blame producer Calvin Harris has given fans a sneak peek of his chiselled body before stripping off for his next Emporio Armani photo shoot.
The Scottish DJ has resumed his fitness regime in preparation for his new campaign with the Italian fashion brand, but admits that it has been "tricky" finding time to work out in the midst of his tour.
Harris wrote on his Instagram post on Tuesday (24 March):
The Summer hitmaker was announced as the new face of Armani's SS15 range in February when the label unveiled a set of black and white shots showing more than an eyeful of Harris in his underwear.
Announcing the DJ as their new ambassador, Giorgio Armani said at the time: "Calvin Harris is a truly cosmopolitan, dynamic young man who is capable of attracting the masses with his music and energy. He isn't a model by nature, and this creates a more sincere and engaging bond with the public."
Harris added: "It's incredible to be working with Mr Armani and his team at Emporio Armani. I feel an affinity to the brand ethos and have been a long time admirer of their designs."
The 31-year-old is on tour in South America to promote his latest album, Motion, and will head over to the States in April for a lengthy residency in Las Vegas which wraps up in June.
In addition to his chart-topping music career, the acclaimed producer has made a foray into the acting world, filming a cameo in the anticipated Entourage movie. In the new trailer, Harris is seen briefly alongside fellow musicians Pharrell Williams and T.I.
The producer's personal life also seems to be pretty busy at the moment with recent reports claiming he is dating Shake It Off singer Taylor Swift. The pop stars were seen getting cosy at a Brit Awards after party in February and earlier this month, Swift was spotted at a Harris gig at Hakkasan nightclub in Vegas.
A source told Heat magazine: "Calvin actually chartered the jet to fly Taylor and her mates over 
to see him in Las Vegas. Ellie, Selena and Haim all joined her for the 
trip and they had a great time."