World's newest country South Sudan will 'disintegrate' if President Salva Kiir is forced out
Kiir vowed to never give in to military force, insisting it would set a bad precedent for the war-torn nation.
South Sudan President Salva Kiir has warned that he won't step down by force, while one of his advisors has stated that if this did happen, the world's newest country would disintegrate.
Tor Deng Mawien, the presidential adviser on decentralisation and intergovernmental linkages, made the remarks while addressing the Muslim community who gathered for prayers in the capital, Juba, on Sunday, the Sudan Tribune reported on Sunday.
"As you peacefully end the holy month of Ramadan, I would like you to continue to pray and preach messages of peace, love, reconciliation and forgiveness," said Mawien.
"This is the only way we can guarantee security, unity and peaceful co-existence of our people, not fighting and campaigning to change the current government by force," added Mawien who described Kiir as a unifying figure.
His comments followed Kiir last week vowing never to give in to military force to relinquish his position, insisting it would set a bad precedent for the war-torn nation.
Kiir was speaking during a meeting with Akobo state governor, Johnson Gony Biliu, who was in the capital Juba to brief the president on the security and humanitarian situation on the ground.
An ongoing civil war has plagued South Sudan since December 2013 as Kiir, and his former vice president Riek Machar, battle each other politically, while their armed forces, the Sudan People's Liberation Army (SPLA) and the SPLA-In Opposition respectively, fight each other militarily for control of territory.
The fighting, which has been along ethnic lines, has triggered Africa's worst refugee crisis with over three million people fleeing their homes.
Many of those refugees have fled into neighbouring countries with one million finding refuge in Uganda, making Kampala Africa's biggest host of refugees, despite the high rates of poverty in Uganda.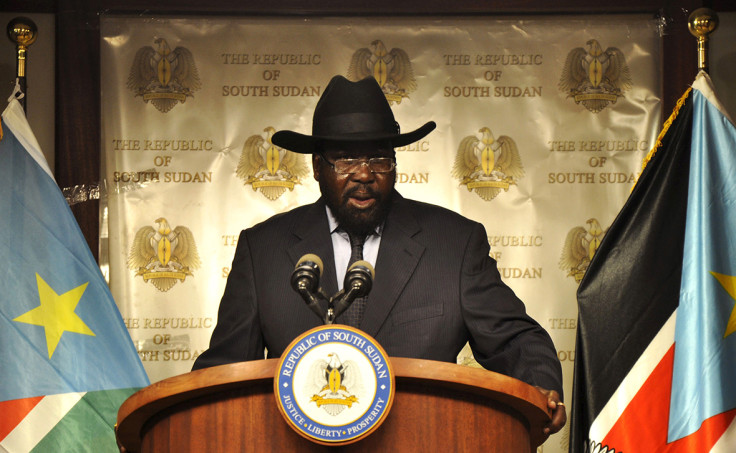 However, Uganda's resources have been stretched to breaking point as it struggles to provide the necessary humanitarian relief to South Sudanese refugees in camps concentrated in the north of the country.
This had led to the refugees condemning the lack of health care services and the continued shortage of food within the resettlement camps, and appealing to world leaders to provide urgent support to the Ugandan authorities to help fight the crisis.
Insufficient medical supplies and treatment is one of the major complaints of the refugees with some complaining that when sick often all they are supplied with from health workers are painkillers, and at other times nothing.
Some of the refugees have also reported eating only one meal a day as the refugee crisis deepens, while a shortage of water points has caused fighting between the newly arrived South Sudanese and the long-suffering Ugandan communities hosting them.
A shortage of schools in the refugee camps has further exacerbated the difficulties of life in the resettlement camps, with 100 to 200 children sharing one classroom.
One secondary school, among a few primary schools in the camps, accommodates thousands of children, many of whom have empty stomachs and are suffering from malnutrition.
Some of the refugees have expressed a willingness to run businesses but the lack of capital to start businesses, poses a challenge and as a result, many remain idle in the camps.
Human Rights Watch (HRW) reports that South Sudan government soldiers have killed, raped, and tortured civilians, as well as destroying and pillaging civilian property during counter-insurgency operations in the southern and western parts of the country.
Furthermore, both sides have committed abuses against civilians in and around Juba and other areas, causing millions to flee, said HRW, adding that "those left behind, including people with disabilities, have faced serious abuses".
© Copyright IBTimes 2023. All rights reserved.