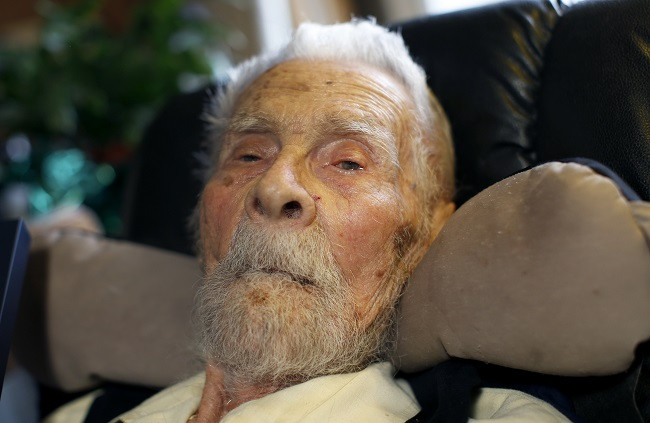 The world's oldest man Alexander Imich, who fought against the Bolsheviks, has died at the age of 111 and 93 days.
The New York Times said Imich died peacefully on Sunday in Manhattan.
He became the oldest living male in April, according to the Gerontology Research Group of Torrance, California, and was later entered into the Guinness Book of Records.
Imich was born in Poland in 1903 and emigrated to the US with his wife Wela in 1951.
He had a successful career as a parapsychologist and a chemist.
Craig Glenday, editor-in-chief of the Guinness World Records, said: "What an incredible life Dr Imich led -- fighting the Bolsheviks as a teenager, earning a PhD in the 1920s, surviving a Soviet labour camp, losing much of his family to the Nazis and pursuing a successful career as a chemist and parapsychologist.
"To live such an extraordinarily long and rich life is a testament to good genes, a healthy lifestyle and a positive mental attitude. Dr Imich is an inspiration to anyone wishing to make the most out of their limited time on Earth."
His motto was one should "always pursue what one loves and is passionate about".
He credited his long life to good genes and a healthy lifestyle in which he said he ate very leanly throughout his life.
Misao Okawa of Japan, who is 116 years old, is officially recognised by Guinness World Records as the world's oldest living female.

Investigations are now under way to find Imich's successor to his title.