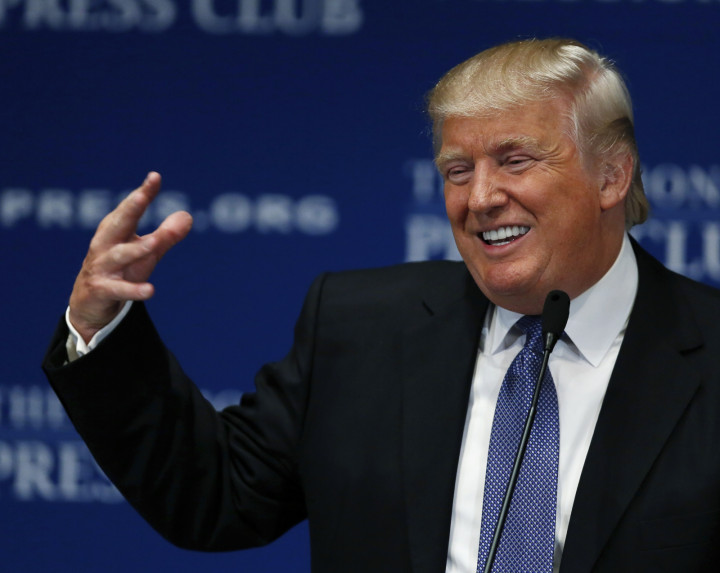 Credit Suisse has revealed the world's wealthiest individuals - dubbed the 1% - are getting richer and own nearly half of global wealth.
However, according to the investment bank's fifth global wealth report, individuals only need $3,650 (£2,274, €2,874) and the value of their home, to be classed as some of the richest people in the world, on a comparative basis.
Those who hold $798,000 and the value of equity in their home are classes as the top 1% wealthiest in the world, and include business behemoths such as Donald Trump, Warren Buffett and Microsoft founder Bill Gates.
"Taken together, the bottom half of the global population own less than 1% of total wealth. In sharp contrast, the richest decile hold 87% of the world's wealth, and the top percentile alone account for 48.2% of global assets," said Credit Suisse in the report.
"We expect to see a big improvement in the position of emerging economies over the next five years. Asia and particularly China will account for the largest portion of newly created wealth among the emerging markets."
Credit Suisse estimates that global private wealth will grow to $369tn by 2019 as more than one quarter of the growth coming from emerging markets.
This year, global wealth rose by a record $20.1tn over the last year, compared the five previous years the report has been published.
Despite the credit crunch biting down in 2008, the global private wealth has risen every year and is now 20% above its pre-crisis peak.
The US, the world's largest economy, still houses almost half of the world's 128,200 super-rich families.
Ultra wealthy individuals are defined as those with at least $50m under their belts and the US added another 9,500 of these people from mid-2013 to mid-2014.
Despite the growing competition from wealthy individuals in emerging market countries, Credit Suisse said the US will remain the most affluent country with more than $114.5tn in 2019, compared with $83.7tn this year.