The founder of Amazon, Jeff Bezos, has become the first man to hold a 12-digit fortune after his worth topped $105bn (£78bn) this week.
The 53-year-old businessman from New Mexico earned a staggering £24bn ($32.6bn) in 2017, with most of that rise coming from the increase in value from the 78.9m shares he owns in the company.
That is more than the combined gross domestic product (GDP) for one year of 28 countries, according to figures from the International Monetary Fund (IMF).
It is also higher than the GDP of 93 countries last year and more than than the total graft produced by economies such as Bahrain, Latvia and Paraguay.
Shares of the online retail giant jumped 56% in 2017 and are up another 6.6% so far in 2018, Bloomberg reported, as Amazon dominates online spending with Cyber Monday 2017 the biggest shopping day in its history.
On Monday (8 January) alone, a 1.4% rise in share price saw Bezos' worth go up by $1.4bn (£1.03bn). If the share price stays around the same, he is set to top the Forbes rich list in March.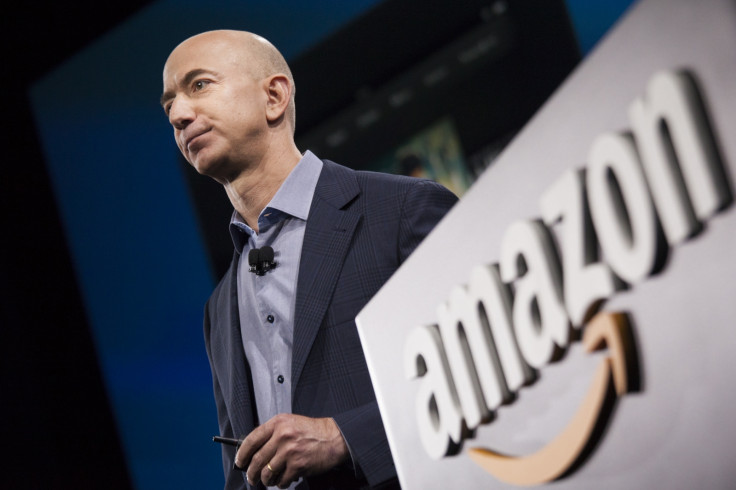 Bezos also controls the space exploration business Blue Origin and the newspaper the Washington Post.
Forbes reported that although he is the richest person in history, adjusting for inflation, Bill Gates would have been worth more in 1999 when Microsoft shares were at their peak during the dot-com bubble.
The magazine said that Gates would be worth much more than his estimated $91bn if he had not given so much away. Publicly disclosed donations show Gates donated 700m shares of Microsoft, worth $61.8bn (£45.7bn) at today's value, as well as $2.9bn (£2.14bn) in cash, which would have put his worth at over $150bn (£110bn).
It is estimated that some $36bn (£26bn) has been given to the Bill and Melinda Gates Foundation.
In third place is Warren Buffett, who has seen his worth go up by $1.84bn (£1.36bn) to $87.2bn (£64bn) while Facebook founder Mark Zuckerberg has gained $4.73bn (£3.47bn) in the last year to be worth over $77bn (£56bn).