A bear whose hair fell out because she was so depressed with life inside a Peruvian zoo has been rescued. Dominga, 14, who was stolen from her mother as a cub, was left broken by her traumatic capture and imprisonment.
The Spectacled Bear – a real-life incarnation of children's favourite Paddington – developed alopecia, losing nearly all of her glossy coat and half of her body weight at the unnamed zoo in Peru.
The elderly bear plummeted into an intense depression four years ago when her sister, who lived with her in captivity, passed away, according to The Daily Mirror.
Activists from Animal Defenders International rescued Dominga, sedated her and took her to Taricaya Ecological Reserve on Peru's Amazon Tambopata National Preserve – a sanctuary for Spectacled Bears.
Jan Creamer from Animal Defenders said: "Alopecia in captive female spectacled bears is known to be associated with stress, and we are told it started after her sister died, as did her weight loss."
"She was clearly very lonely without her sister. We know that an environment more natural for her species and having the company of other Spectacled Bears will make a huge difference to her physical and psychological health."
Dominga was sedated and caged before embarking on the 500-mile journey over the Andes to her new environment. Animal Defenders trekked with her for four days to her new jungle home.
Creamer said: "Dominga was very good on the journey and I found the most important thing to keep her happy was an endless supply of large red grapes – that seemed to cure any sign of nerves or boredom. We gave her deep straw and a large blanket in her travel crate and she made herself a nice nest."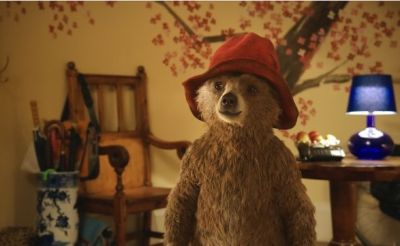 Upon arrival at the sanctuary, Dominga was delighted to see her new luscious living space. Creamer said: "She immediately climbed to the top of her enclosure and climbed along the top of the fence, before coming down to inspect all the platforms, toys and her cave."
"She is very inquisitive and perhaps a little bit naughty – she has already pulled up some plants by the roots, dug a couple of holes, and tried chewing a water pipe. She expects everyone who walks by to be carrying grapes for her!"