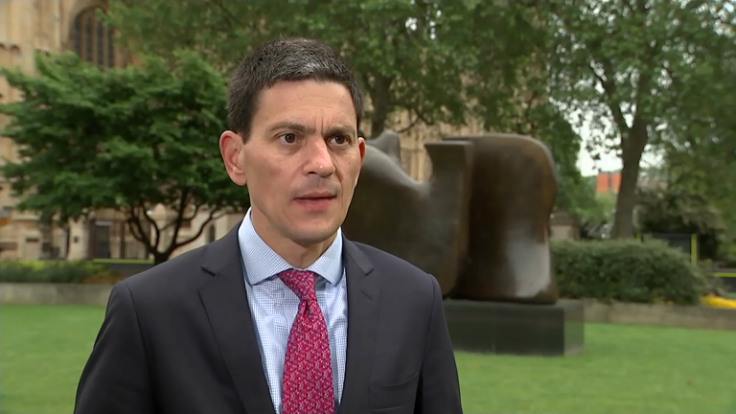 Former foreign secretary David Miliband says media-led campaign of populism is responsible for deficiencies in Britain's aid budget.
Now the president of the International Rescue Committee, Miliband will argue that right-wing politicians are feeding supporters "fake news" to undermine international commitments.
In a speech, acquired by the Guardian, to be delivered in Oxford on Wednesday (22 February), Miliband will say: "Just as leaving the EU was trumpeted as a way to raise money for the NHS, money which is now shown to be fictitious, so a raid on the aid budget is offered as a salve for an NHS in crisis. Yet the aid budget is one-tenth the NHS budget; and the problems of the NHS are not born of largesse in foreign aid.
"The truth is, aid spending works out to be £290 per person in the UK between the ages of 16 and 64 per year. That is half as much as the average citizen spends on food they never eat."
Miliband will also be deeply critical of the UK not meeting its commitment to providing safe haven to child refugees after only 350 were accepted.
He will say: "The expectation was that 3,000 children stranded in Europe would be helped, but the government seems set to have paused the programme with a little over a tenth of that number arrived in the UK.
"Our country is more than capable of helping these children, who are desperate and vulnerable. At a time when the US is questioning its historic role as a leader in refugee resettlement, the EU should lead in shoring up the foundations of the global humanitarian regime.
"Sixty thousand refugees shut out of American resettlement have been left in limbo. The EU should not be adding to that pool of misery; it should be cutting into it."
Miliband will also add to the abuse piled up on US President Donald Trump's travel ban.
He will say the ban indicates "a pernicious smoke signal sent to the world that humanitarian values are on fire," and called on ant-populists to rise up.
"The last thing that Isis and other hatemongers want is for the US and Europe to be a beacon of tolerance and compassion in the world."