Worst PM Modi: Twitter uproar as Indian prime minister accused of ignoring national issues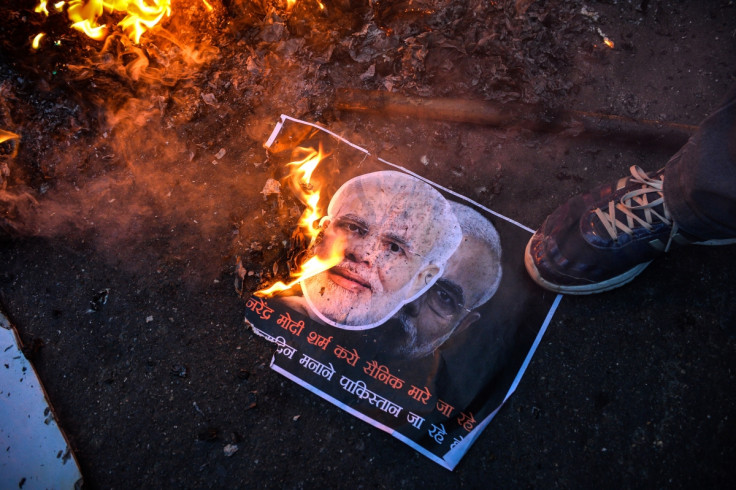 Thousands of Indians have taken to Twitter to vent about Prime Minister Narendra Modi, accusing him of ignoring key national issues while focusing only on his global image. Far right-wing party Shiv Sena also waded into the debate, hitting out at Modi for "roaming the world as a mascot of peace".
Since being elected as Prime Minister in 2014, Modi has made 40 foreign trips across five different continents. The Twitter hashtag #WorstPMModi was trending nationwide for several hours on 19 April, with many citing things that they thought the Prime Minister had been ignoring while focusing on foreign policy.
According to national media, the Shiv Sena wrote on their editorial party website Samaana: "While PM Modi is roaming the world as a mascot of peace, his own Gujarat is burning. What is in the minds of people is being seen in Gujarat. If the police, in various parts of the country have to maintain peace with a gun in their hands, it is not a sign of a stable governance."
On 19 April more than 20 people were reportedly injured in Mehsana, Gujarat, during clashes between protesters and police, national broadcaster NDTV reported. The clashes occurred during a rally demanding the release of the Patel community leader, Hardik Patel. At least 500 people were detained, mobile services suspended in a number of cities, and a curfew imposed in Mehsana.
The Gujarat incident comes one week after four people were killed during clashes between security forces and protesters in Kashmir on 13 April. The protesters had been demanding justice over the alleged molestation of a teenage girl by an Indian soldier in Handwara.
In the south of India, riots in Bengaluru erupted against new rules for provident fund withdrawals. Buses and cars were set on fire, while a police station was attacked and severe traffic jams were reported across the city.
Despite the number of violent protests in states across the country, many on Twitter used the #WorstPMModi to highlight other incidents of neglect from the Prime Minister. Some highlighted the plight of Indian farmers who are committing suicide out of desperation, while others commented on the decline of the rupee and his softness towards Pakistan.
© Copyright IBTimes 2023. All rights reserved.