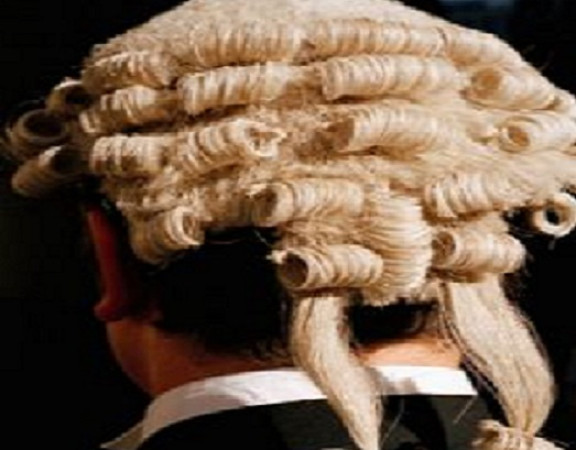 A court heard a would-be barrister made up rape lies about her boyfriend to get out of sitting exams for which she had not revised because of her "active social life".
Rhiannon Brooker, 30, invented a string of damaging allegations against Paul Fensome, 46, including that he had punched her so hard she suffered a miscarriage, Bristol Crown Cort was told.
Brooker also underwent medical checks for physical injuries she said were from beatings and rapes, but her claims were a tissue of lies which saw Fensome held in jail for 30 days.
The "confident and outspoken" lawyer lied so that she could tell the exam board at the University of the West of England in Bristol, there ere 'extenuating circumstances' preventing her from sitting exams.
But the real reason for not sitting the exams was that Brooker's social life meant she never revised for the crunch tests. The lawyer had signed up to a course which would see her rise to a barrister.
Police investigating the claims became suspicious of her version of events when Fensome provided "cast iron alibis" to accusations of false imprisonment and assault against him.
Phone records and work shift patterns for the railway signalling engineer also showed he could not have committed the sickening offences of which he was accused.
Brooks admitted to making up rape claims when she was confronted and also that her physical injuries were self-inflicted.
She appeared at Bristol Crown Court on 20 charges of doing an act tending, and intended, to pervert the court of justice
David Bartlett, prosecuting, said: "The prosecution says that one of the reasons for her false allegations was that she was living an active social life in Bristol and not doing the work required to pass the assessments, so she falsified the allegations in order to give substance to her extenuating circumstances forms."
Whilst in respect of some allegations there was no independent evidence either to confirm what she had said or undermine it, on other occasions independent evidence either undermined or disproved her account.
"Eventually the Crown dropped the numerous charges against Paul Fensome because, taken as a whole, the evidence showed that there was no longer a realistic prospect of conviction.
"Expert opinion was obtained which suggested that those injuries of Brooker that were photographed were self-inflicted."
Brooker denies the charges. The case continues.