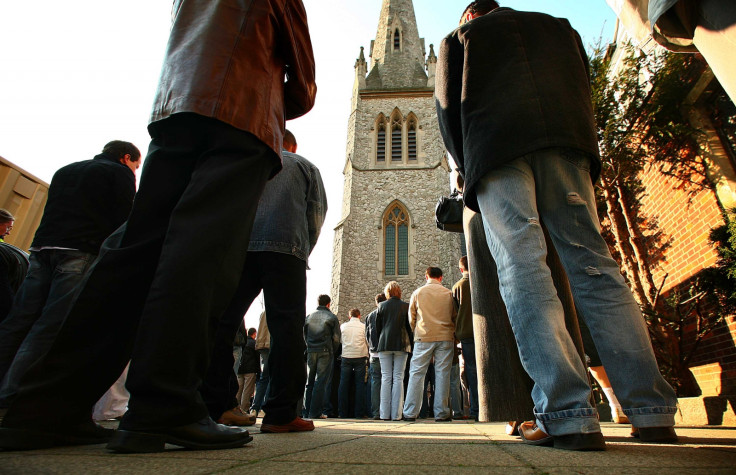 An evangelical church leader in Isleham, a quiet English village in Cambridgeshire, has caused outrage after using one of his sermons to preach about the upcoming EU referendum – telling his flock that he would be voting for a Brexit and urged them to do the same.
Pastor Paul Hedger, who delivered the 43-minute long sermon during a service last Sunday (12 June) at the Isleham High Street Church, said he wanted to take a "risky approach" by sharing his position.
He said he believes that God disapproves of 'empires' and said the European Union (EU) was quickly becoming one.
"All of us would want God's perspective and as followers, once you have God's perspective we have a responsibility as Christians to see it through God's eyes," he said. "We have to ask ourselves, how would God see it?"
During the sermon, which can be found in full on the church's website, Hedger brands the EU "anti-Christian" and cites the recent case when bakery owners were criticised for refusing to serve a gay couple. He told his congregation: "Why does religion have to submit? What they are saying is you can be a Christian as long as you are one secretly but you can't express it."
According to one local newspaper, the Cambridge News, angry members who attended the sermon got in contact to complain that Hedger was using his leadership position to push his personal political opinion. One member, who refused to be named, said: "We go to church to pray and serve God and not to be told how to vote in matters that have nothing to do with God.
"God's house is not for campaigning. The decisions we make about political issues must be kept away from the church. A person's vote must be their sole decision without any influence from the man of the cloth."
However, Hedger has since defended his stance. He said: "I think as Christians and as a Christian leader, my responsibility is to help people see things the way God does. I am not claiming that I am an expert or that I have got everything right.
"My aim with what I said was to help them see there may be a higher agenda above what the politicians say. I see it as the church's responsibility on issues that affect our lives to inform people. I do not see it as a political agenda – it's a wider issue that affects everyone."