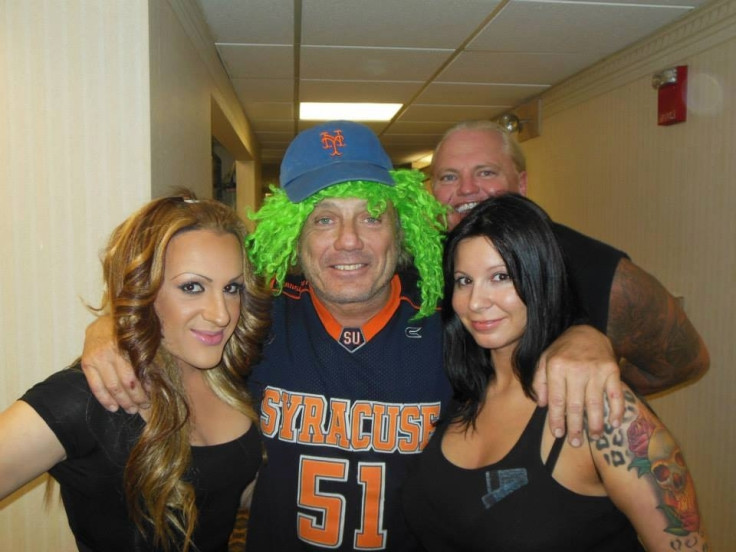 A WWE legend has denied that he wants to have sex with his daughter after IBTimes UK uncovered a Facebook post in which he appeared to say the contrary. Marty Jannetty said reports of his infatuation with daughter Bianca were "fake news".
In a statement on 29 September, Jannetty said that controversial post was written by an unknown person who stole one of his phones and had access to his Facebook account. He went on to criticise media outlets for suggesting that he wanted to have sex with his daughter, Bianca.
"Breaking news for all media. No sex with daughters," Jannetty wrote.
On 26 August, IBTimes UK were first to report that Jannetty, who partnered Shawn Michaels' in the iconic tag-team The Rockers, appeared to have admitted the attraction.
He wrote: "Just did a DNA [test], she's NOT my daughter, we both held out of sex because you don't do that, but now we ain't."
It is over a month since this website's initial report that but the story was recently picked up by outlets in America, including the New York Post.
This has prompted an outright denial from hard-partying Jannetty, who lived a famously chaotic life outside the ring.
In a lengthy Facebook post, Jannetty said he often lost his phone and that in this instance someone with a vendetta had found it and written the "confession" at the heart of the controversy.
"From a guy's side, SHE'S F**KING HOT, but she's been [my] daughter. I want to, but I can't get past that."
Jannetty only learned of Bianca's existence in 2014, other Facebook posts reveal. The New Jersey-based athlete vowed to turn his life around after she made contact.
His careerpeaked in the late 80s/early 90s as the partner, and later rival, of 'The Heartbreak Kid' Shawn Michaels. Michaels would go on to become one of WWF/WWE's all time greats while Jannetty's career floundered somewhat – although he did beat Michaels for the Intercontinental Championship in 1992.