WWE: Real reason and story behind AJ Lee's early retirement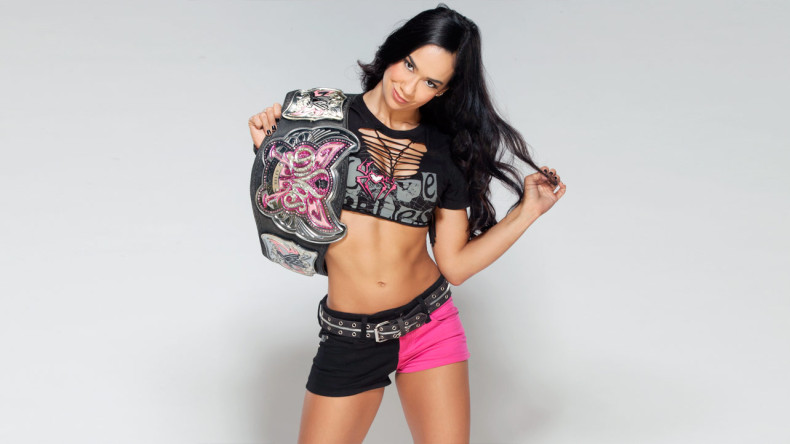 AJ Lee's early 'retirement' from WWE, which was announced last week, led many fans to believe that the reason behind her doing so could be the ongoing legal war between her husband CM Punk and WWE doctor Chris Amann.
A recent Wrestling Observer Newsletter report backed up this reason, adding that she informed the company of her departure after WrestleMania 31.
Back in November, Punk opened up about his issues with WWE on Colt Cabana's Art of Wrestling podcast and fired a number of allegations at the company. He contended that Dr Amann misdiagnosed a staph infection and fed him Z-Paks for concussion symptoms, states Bleacher Report.
One of the biggest stories to come out of that interview was that WWE fired him on his wedding day. Vince McMahon later said on Steve Austin's podcast that it was just a coincidence that Punk's walking papers arrived on that same day.
This development strained Lee's relationship with WWE. Professional wrestling commentator Jim Ross had similar thoughts. He wrote on his personal blog, "AJ Lee retiring from WWE did not shock me, as most could certainly understand the uncomfortable nature of her husband, CM Punk, abruptly leaving WWE as he did and her staying in the same environment could not be the easiest thing for her to endure."
Reportedly, AJ had to call her exit a retirement to get out from under her contract with the company.
The idea of using "retirement" as a means to escape the remainder of a contract is one that's been around for quite some time, and has been the subject of a few controversies within the UFC over the years. What it means is that AJ has sacrificed the ability to work anywhere else even remotely related to pro wrestling until her current WWE contract runs out, states a Wrestlezone report.