Worldwide Jailbreak Convention (WWJC) 2013 - Event Details Revealed [VIDEO]
Early birds can grab special discounts to jailbreak workshop and event tickets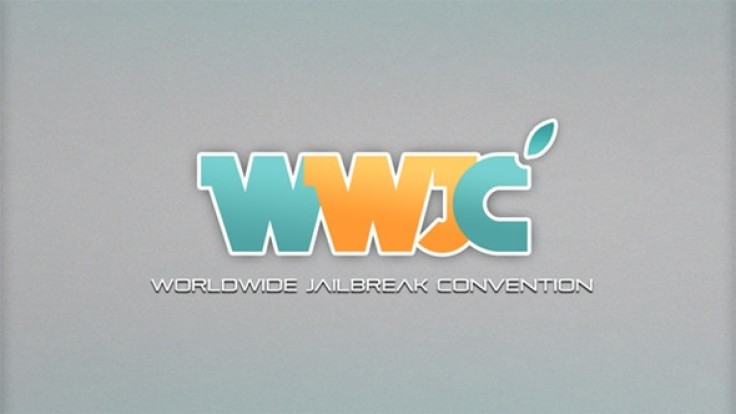 Full details of this year's annual Worldwide Jailbreak Convention (JailbreakCon) event have just been announced. The event will be a two-day affair starting 23 August at the Radisson Hotel in New Rochelle, New York.
As iDownloadBlog reports, the JailbreakCon will feature workshops and speeches from high-profile names in the jailbreak community such as Jay Freeman (aka Saurik, the founder of Cydia), and popular jailbreak tweak developers such as Filippo Bigarella and Ryan Petrich.
The full list of workshop events and speeches scheduled for 23 August is given below: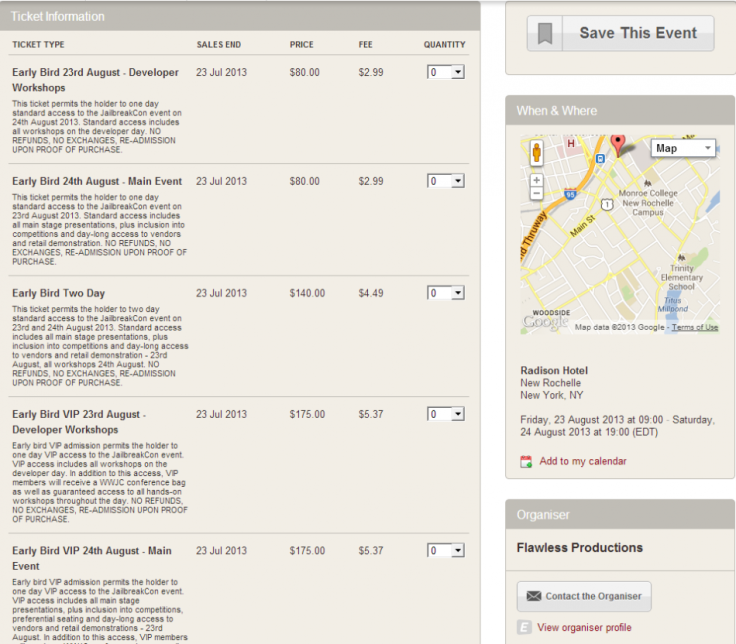 09:00 - 10:00 @saurik (Keynote)
10:10 - 10:40 @FilippoBigarella
10:50 - 11:20 BREAK
11:30 - 12:00 @NitoTV
12:10 - 12:40 @iFile4iPhone
12:40 - 13:40 LUNCH
13:45 - 14:15 @Apocolipse269
14:20 - 14:50 @DHowett
15:00 - 15:30 @Pimskeks from the @Evad3rs
15:35 - 16:05 BREAK
16:10 - 16:40 @JoshMTucker
17:15 - 17:45 @Rpetrich
17:50 - 18:20 @B3ll
18:20 - 18:50 @TCcentex
JailbreakCon, the team behind the annual convention for jailbreakers, has this to say on their official website to encourage user participation in workshops and other activities:
"We are the @JailbreakCon team, we are the only Jailbreak convention to grace the earth. In 2011 we ran our first event MyGreatFest in London, last year we ran our second event @JailbreakCon in San Francisco and this year people we will bring you a 2 day event and it will be in New York."
Early birds can grab special discounts on event tickets through the official WWJC site here. The offer starts at £53 ($80) for a single day entry fee (either on 23 or 24 August) or £92 ($140) for both days inclusive. VIP ticketsare also available for £115 ($175), which includes entry fees, a goodie bag and other extras. The special offer, however, is subject to availability until 23 July, 2013.
Check out the WWJC 2013 preview in the video below:
© Copyright IBTimes 2023. All rights reserved.