The X Factor judges had to contend with a stage invasion during the latest round of auditions. Simon Cowell was almost dumb-struck as one of the managers of boy band D Tour came to their defence as they faced a lambasting from the judges.
Rita Ora watched in disbelief as Debbie, who took credit for bringing the band together, burst into song herself. She pleaded with the judges in song to give the aspiring singers a chance, but her plea didn't hit the right note with the judges.
The group comprise Christian Jules, Nico-Paul Rooney, Solomon Henry, Michael Perez, Naasson Swan and Elias Hendricks. They described themselves as a mixture of One Direction and Boyz II Men. But their rendition of Chris Brown's She Ain't You fell foul of the judges and Debbie and her co-manager Paul skulked off berating Cowell's decision.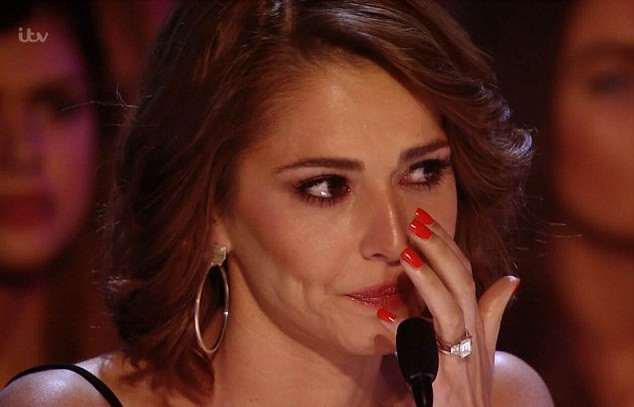 There were also tears from Cheryl as she listened Welsh mother-of-three Sherilyn Hamilton-Shaw's rendition of Whitney Houston's I Didn't Know My Own Strength. The hopeful singer explained: "I started singing when I was 13 and was grafting around the pubs and clubs for years, but when I was 30 my husband had a really serious accident at work and was paralysed for six months. I gave it all up to help him get him back to heath."
The 32-year-old judge, who has hinted at stresses in her own life that have contributed to her weight-loss, was overcome with emotion after hearing Sherilyn's story. Fighting tears she responded saying: "I can't handle that song. It's ridiculous how much the words resonate with me. I understand you've been through some hard times, that really touched us.
Turning to Cowell she added: "We've got to ban that song from this show."
In the second programme of the series Simon Cowell had also broken down after an auditionee's moving performance. The 55-year-old talent show judge couldn't hide his personal pain at the loss of his mother Julie Brett as he listened to Josh Daniels heart-felt performance of Labrinth's Jealous.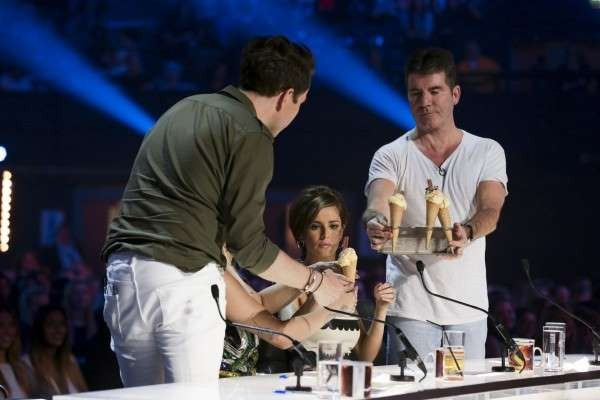 But it wasn't all grim for the judges, who were treated to ice cream from Andy Taylor, a 34-year-old ice cream man from Wakefield. And livening up the last round of auditions was two-piece Menn on Point.
The pair who have had a string of hits in their home country of Ghana, had the audience and Rita Ora on their feet as they performed their original party track Turn It Up. They even managed to win over Simon Cowell. "I love you two, you are completely nuts. I'm not sure how good the vocals were but I think you it's always going to be a sunny day.'
The X Factor continues on Sunday evening from 7pm to 9pm on ITV with Boot Camp.