The weekend is in full swing and if you are not getting your glad rags on to spend Saturday night on the tiles, then there is a good chance that come 8pm, you will be curled up in front of the sofa waiting for your weekly dose of X Factor. Despite its ailing ratings, Simon Cowell's reality competition continues to draw in scores of wide-eyed wannabes.
These hopefuls are willing to face the wrath of TV's Mr Nasty and his assortment of misfit judges because they believe with every vocal cord within them that they have what it takes to be the "next big thing".
The latest act to have their hopes of Christmas number ones, albums and sold-out world tours, dashed were Filipino sister act 4th Impact. The group were eliminated in one of the hardest-fought sing-offs of the new series. Minutes after they were unceremoniously axed one of the members collapsed.
The incident, which left audience members shocked and judge Cheryl Fernandez-Versini understandably shaken, could have easily been brushed off as nothing more than a publicity stunt amid ongoing accusations of incidents being staged for the controversy-laced show. However, it has happened before.
Celina Cercado had first raised alarm bells about her health after she almost collapsed after a strenuous performance of Beyonce's Work It Out during movie theme week. At the time, a spokesperson said that she was checked over by a medic "as a precaution".
The dark side of reality TV
Nestled between the all the chaos, feigned looks of shock from the judges (here's looking at you Nick Grimshaw) and the plethora of sob stories, is the uncomfortable expectation that a contestant will succumb to the pressures of reality TV or suffer a breakdown at some point in the show. Tom Bleasby, another hopeful, sensationally quit the talent show citing "personal reasons". Although the Leeds-born musician never offered an explanation for his premature exit, he did tell fans that it was "the worst experience" of his life. At 19, that's a pretty heavy statement.
According to experts, reality TV is the worst place for somebody already battling low self-esteem and confidence issues, as they are immediately put under a microscope with all their insecurities laid bare for the world to see. Individuals with dreams of stardom that get involved in the world of reality TV often see it as a shortcut to success. They are clambering after fame and riches and don't fully comprehend what it is that they are signing up for.
Sophia Wardman, a former contestant on the 2007 reality TV show Shipwrecked and X Factor in 2010, who now runs the blog Surviving Reality TV, says that many contestants will struggle with the invasion of privacy, the feelings of not being able to trust anyone, and the lack of freedom overnight fame can bring. She adds that as viewers it is very easy to become desensitised to the actual reality behind the theatrics.
"We justify the emotional breakdowns of contestants by saying 'they're ungrateful', or 'they should be happy they're famous now', when actually until you experience what it is like to become famous, in some cases literally overnight, you will never know how it feels," said Wardman.
Be careful what you wish for
Christopher Maloney is a prime example. Earlier this year, the 37 year-old singer, who sailed through to third place behind James Arthur and Jahméne Douglas on X Factor in 2012, admitted to spending over £60,000 on surgery after the constant public scrutiny left him depressed and paranoid about his looks.
"I was having the time of my life at the start of the series but towards the end I started feeling more and more strained," he told the Mirror back in May. "That's when I noticed my hair was starting to fall out in clumps. As I started feeling worse, my body started falling apart."
He warned future contestants to make sure they have strong support networks to help them deal with the pressures.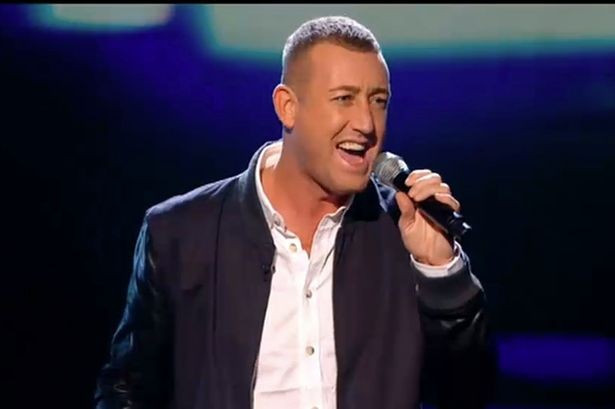 Dr Lea Brindle, a chartered psychologist with the British Psychological Society who works with TV companies, says contestants who compete should be vetted and undergo psychiatric tests before taking part in shows like X Factor.
"This can flag up any concerns about their stability, motivation etc and also provides information about how they may respond under pressure, what may constitute pressure for them, and how best to handle and support them," she told IBTimes UK. "A few times post-show counselling has been required and so far, touch wood, no significant problems in the thousands I have assessed, with just one or two 'scary moments'."
In 2014, Cowell lowered the entry age to 14 in the hope of finding younger, fresher talent. (A new One Direction, in other words.) One of his many detractors was Take That's Gary Barlow. Considering the Rule The World hitmaker had previously warned contestant Luke Lucas back in 2011 that 16 "is just too young to be in this competition with this kind of pressure", he was less than impressed.
Social media bullying and bickering behind the scenes
Besides the rigours of learning songs and routines in hours, social media bullying is also another battle that contestants have to contend with during the series. Former contestant Hannah Barrett revealed that she was targeted by racist trolls on Twitter during her 2013 stint because of her "dark skin".
Back in 2011, Little Mix singer Jesy Nelson broke down in tears on X Factor following a barrage of abuse about her weight. "When you've got your own insecurities and then when people go and tell you and write them on websites for everyone to see it just makes you feel really rubbish," she said at the time. "Being in a girl group with three beautiful girls who are a lot slimmer and smaller than me… and obviously I know I'm a lot bigger. I find it really hard when people publicise it on Twitter."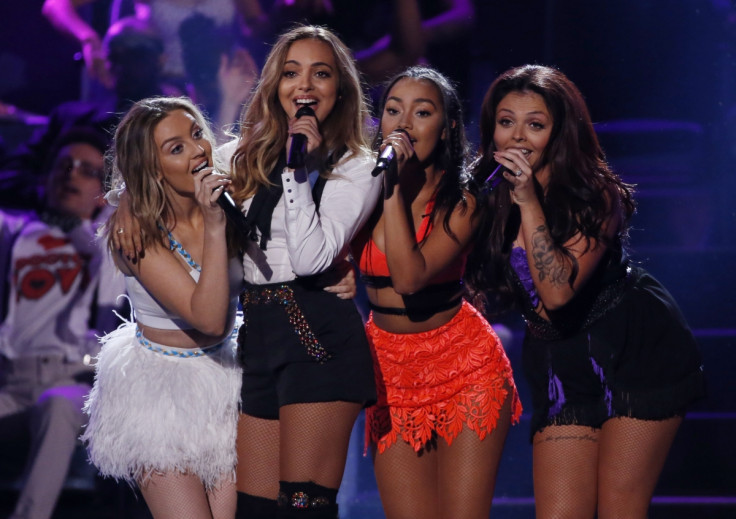 And it's not just the keyboard warriors that contestants need to fear, sometimes it's the judges themselves. In March this year, X Factor New Zealand judge Natalia Kills and her husband Willy Moon were unceremoniously fired from the show after launching a scathing attack on a contestant. The formidable duo were accused of bullying Joe Irvine, who performed Cry Me A River, branding the finalist "disgusting".
Kills dealt with the backlash by comparing herself to Cowell and F-bomb-loving Gordon Ramsay. "I've been a fan of The X Factor and Simon Cowell my whole life and what we said is light compared to what Gordon Ramsay, Simon Cowell and many others have said on national television and been celebrated for," she told entertainment website NZME on Twitter. "It's so sad how they [TV3] encourage so much drama but then when their sponsor and the public react badly they release a statement branding us as 'bullies'."
Survival of the fittest
Media training aside, Wardman believes that X Factor bosses have a moral obligation to place the welfare of the contestants over ratings. While some may have already experienced rejection on a large scale some may be "vulnerable to the emotional roller coaster that is reality TV".
If history has shown us anything, it is that that those that have thrived, have more often than not did their research before their reality TV stint.
"They understood that it was going to be emotionally challenging, that they wouldn't necessarily get to be and act true to themselves all of the time, that they would have to work really hard, and that they may not get portrayed in the way they hoped," Wardman said. "They were also aware of the consequences of participating, that it could potentially ruin their future career if they didn't do as well as they'd hoped, that they could become targets of negative press and 'hated' by the public."

Dr Leah also believes that wannabes need to go into reality shows like The X Factor with realistic expectations if they stand any chance of surviving the process. "Seriously consider why you want to do it in the first place. Let's get beyond 'I want to be famous' as a motivation!"