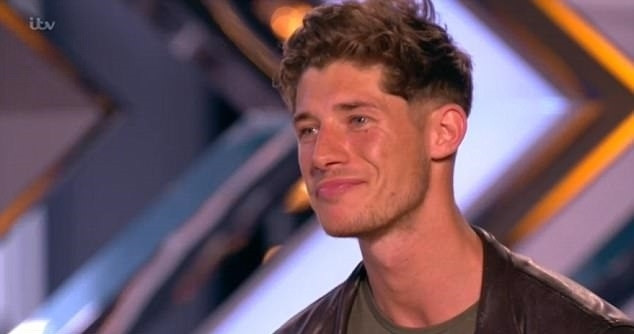 Back with a bang, the first episode in the new series of The X Factor already has everyone talking after a new set of hopefuls, including a Sinitta look-a-like and a singing plasterer, faced the judges in the first round of auditions.
There was the usual mixed bag of aspiring pop stars: those who were evidently deluded about their vocal prowess and those whose soulful performances left judges Simon Cowell, Nicole Scherzinger, Sharon Osbourne and Louis Walsh wanting more.
Four-piece boyband Rak-Su, kicked off the proceedings and while their first rendition of Justin Timberlake's Senorita had the judges unconvinced, their original track titled 'I'm Feeling You' had everyone singing along.
"I like you guys!" Nicole said. "I love that you came in with an original, I feel like there's a lot of heart there."
Simon added that he liked "the fact that you're quirky and friends".
Meanwhile, pub singer Grace Davies had Nicole Scherzinger on the brink of tears as she performed her original song 'Roots'.
The 20-year-old revealed she penned the song in response to the doubters who said she would never make it as a professional singer.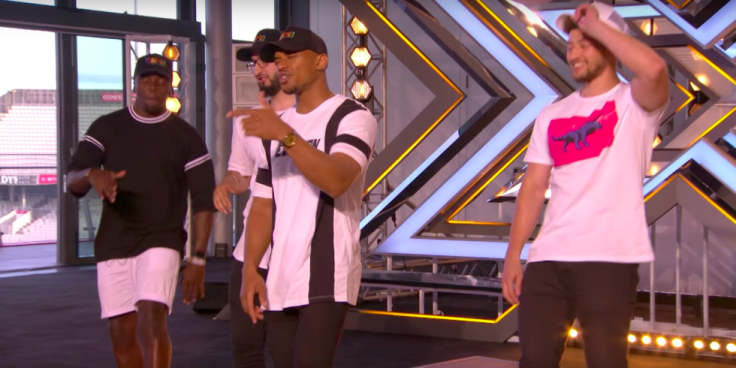 Clearly moved by her story and her emotive performance Nicole asked Grace for a copy of the track so she could just listen to it again.
"I have to tell you, I loved it, genuinely, and I like you Grace," Simon told her. "My God, this is a beautiful, beautiful song. A beautiful song."
Plasterer Sam Black, 27, also caught Nicole's eye as he sang sixties doo-wop song Run Around Sue.
Referring to her toyboy, 26-year-old tennis ace Grigor Dimitrov, Nicole exclaimed: "My boyfriend is younger than him! I just thought he was a star. I want to squeeze his cheeks".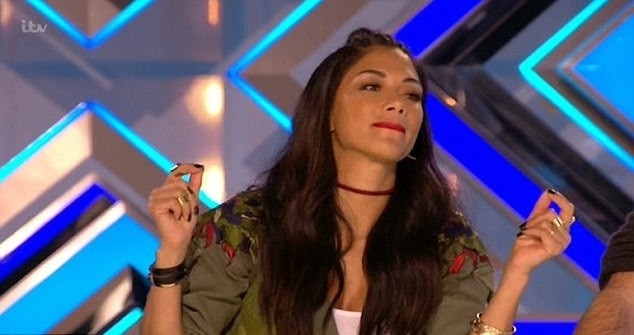 Viewers seemed to agree with her, as social media erupted with excited tweets about the handsome singer from Liverpool as love-struck women unashamedly declared their affections for him on Twitter.
Kayleigh Taylor surprised the judges with her flawless rendition of Evanescence's My Immortal.
The 27-year-old who earlier revealed a tattoo of Simon Cowell's name on her back, mocked her own weight describing herself as a 'pig in a blanket'.
Wowed by her vocal ability Sharon challenged her self-deprecating manner. "Stop all the c*** about the weight - it doesn't matter. It's who you are that matters," said Sharon.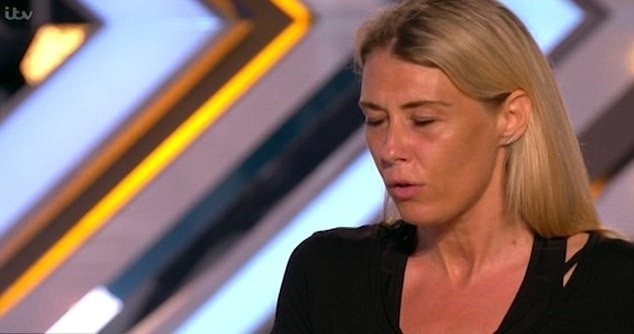 Noting her lack of confidence Simon added: "You've the best voice we've heard today, but you've got to show us you're serious because you're setting yourself up for a fall before you've started."
She even won a fan in former One Direction star Louis Tomlinson, who tweeted his approval. "Yes to Kayleigh . What a legend . Smashed it #XFactor", he wrote.
The feedback wasn't quite so positive for 36-year-old personal trainer Jo-Ann Mason however.
While she seemed confident of her singing ability, her rendition of Sinead O'Connor's Nothing Compares To You left the judges bewildered.
"Have you ever heard yourself sing?" asked Simon in disbelief.
With the promise of more jaw-dropping auditions, stunning performances and Simon Cowell's own brand of cutting put-downs, the X Factor is well and truly back.
The X Factor airs on ITV on Saturday and Sunday nights.