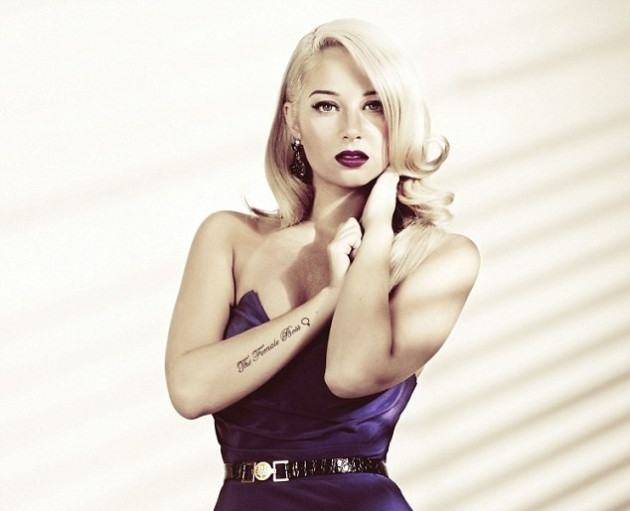 Days after she was branded a homewreaker by her boyfriend's ex-girlfriend, Tulisa Contostavlos has hit out at "haters" in an explosive Twitter rant.
The X Factor judge faced criticism over her new relationship with Newcastle Utd's Danny Simpson after his outspoken pregnant ex-girlfriend Stephanie Ward accused her of stealing the footballer.
Two of his former lovers warned the 24-year-old star that he is a love rat.
But rather than heeding their warnings, the Young hitmaker went on a foul-mouthed rant against them.
In a string of expletive tweets she told her critics that she was not going to take the backlash lying down.
She wrote: "They want me 2 shut up ... be a lifeless robot that plays their shallow media games. Be everything that's expected. A shadow of my former self ... Not say what I think, feel or know, in the fear that they might destroy me 4 it. Any1 can write a twisted story, but it takes serious balls ... To b this much in the public eye & scrutinised & still be myself. Completely. If u think u know me from what u read, u know nothin at all.
"So my message 4 the haters n the negative media is as 4 shuttin up never guna happen. That's what makes me Tulisa! So u can all bite me."
She then thanked her legions of fans for their support.
"N my message 4 my fans, supporters n ndubletts is ... Thank u. U keep me alive. Don't live a lie 4 any1 no matter they say, stay true 2 urself! #REALPEOPLE #REALLIFE #REALSTORIES (sic)"
Her latest outburst will not have gone down well with X Factor bosses who are said to be unimpressed by her chaotic love life and poor timekeeping.
A show source told the Sun: "She needs to buck up her ideas and give her performance on the show more attention."