The X Factor: Seann Miley Moore exits show after shocking sing-off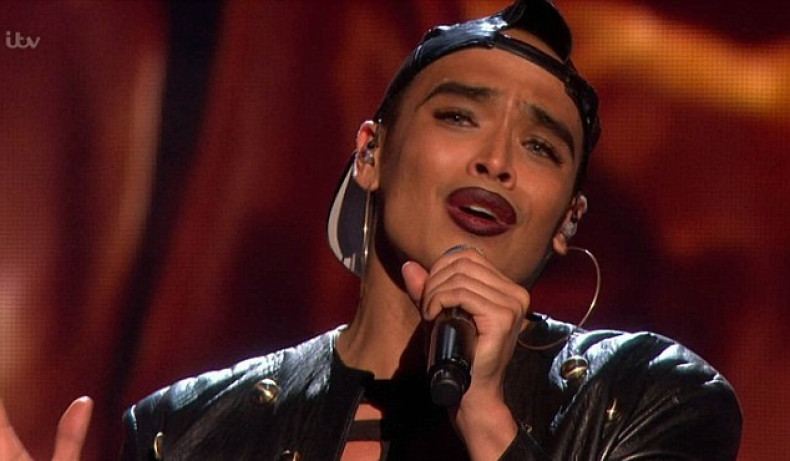 In the latest shock exit on The X Factor, Seann Miley Moore has been voted off the show. Kiera Weathers was the first to leave in a double eviction, after receiving the fewest public votes. It was then left for Mason Noise and Sean to face one another in an emotional sing-off.
Mason, who had initially caused controversy when he threw a diva strop in the Six Chair Challenge, had subsequently dropped the bad boy image and won over audiences with later performances on the show. Looking defeated, he poignantly sang Boyz II Men's hit End Of The Road, fully expecting to be sent home.
Sean, who has become known for his flamboyant style and his theatrical performances, gave a characteristically powerful performance, singing the Ray Charles track A Song For You. The heartfelt rendition reduced fellow contestant Anton Stephans to tears.
Giving his verdict Simon said: "'I don't want to send either of these guys home. I said this last week and I've got to stick by this, if there's a sing off and we're judging it by the best performer in the sing off then the person I have to send home is Mason."'
Cheryl added: "I honestly don't want to send either home ... They represent two different things for me. This is the hardest bottom two I've ever been involved with and unfortunately the person I'm gonna send home based on the sing-off is Mason."
While the judges agreed that Sean delivered by far the better performance in the sing-off, Rita Ora went against the grain saying: "I'm so shocked, not repeating what Cheryl said but it's two completely different artists. Based on the sing off, just tonight but there's something I love about you Mason so I'm gonna send Seann."
Backing Mason, Rita left the boys mentor Nick Grimshaw with the impossible task of choosing which one of his acts he would lose. The Radio 1 DJ abstained from voting, sending the competition into deadlock. "This is really hard to do because I'm fans of both of them and I don't want to make that decision so I'm going to let the public make the vote," he said.
It was left to show hosts Caroline Flack and Olly Murs to make the shocking announcement that, based on the public vote, Seann was to leave the show.
While Keira Weathers was always a favourite to be booted off, Anton Stephans was also expected to be sent home after his dubious rendition of All About That Base for Reinvention Week. One commentator appearing on The Xtra Factor described it as "the worst performance on the X Factor ever."
The judges also expressed their shock at the final two. Simon explained: "At week two in the competition, I don't usually care, but I genuinely can't believe they were in the bottom two."
Struggling to hold back the tears, Seann, who had left his hometown in Australia with a one-way ticket to be part of the British show, said: "It's been an incredible journey, but the show must go on."
While there was a sombre tone to the show, which included a group performance of Fix You in honour of Remembrance Day, there were also energetic performances from guests Fleur-East and CeeLo Green.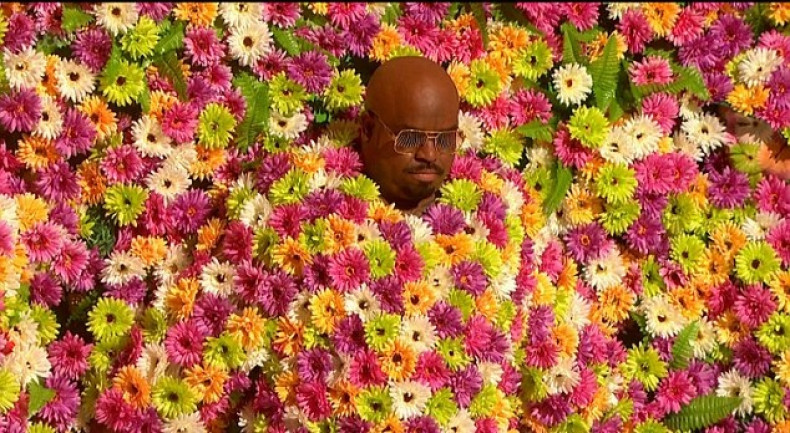 Last year's runner-up, Fleur appeared in a leather mac for her performance of her new song Sax, stripping down to a sequinned leotard for a high-octane choreographed sequence. CeeLo Green showed off his own unique style, emerging from a wall of brightly coloured flowers in a suit of flowers to perform his new song Music To My Soul. His advice to the X Factor finalists: "Take some time to smell the flowers."
The X Factor continues on Saturday 14 November 2015.