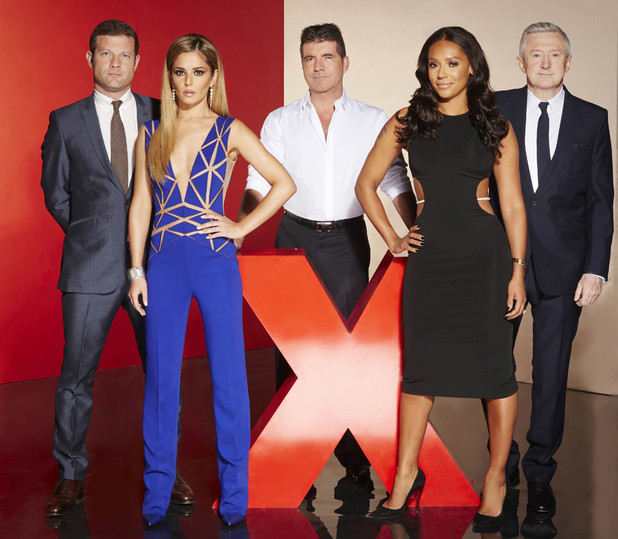 The new series of The X Factor kicked off midst controversy regarding the lowering of the bottom age limit of contestants to 14.
The last time under-16s were allowed to participate was in 2008, when 14-year-old Liam Payne was sent home. He returned two years later to join One Direction.
The new move instigated by Simon Cowell has prompted criticism from psychologists who claim the reality show is "recklessly putting children's health at risk" by exposing them to public criticism.
Cowell's fellow judge Cheryl Fernandez-Versini, who is returning to the judging panel after three years, has also voiced her concerns, stating that she has spared younger contestants from elimination rather than subjecting them to potential humiliation.
She said: "I hate saying no. It's a horrible feeling telling someone that they can't go through. It's human nature but the six chair challenge was, for me, verging on barbaric. I had a girl in my category who was 15. And if we sat her in the chair we never took her out of the chair. If they were under the age limit of 16 they never got removed from a chair."
Host Dermot O'Leary said he had reservations about Simon Cowell's decision.
"But you can have a more mature 14-year-old walk through the door and do an audition and have the wherewithal that you'd expect a 17-year-old to have."
Defending his decision Cowell, 54, said: "We're very cautious that when you've got someone that age that they're not pushed into it by their parents and they're mentally up for it and talented enough. If we don't think they are, you won't see it on camera but many times we'll say to them come back in a year, two years."
The shows executives have dismissed the concerns claiming the welfare of their youngest contestants is their 'number one priority' and offered their reassurances that 'stringent procedures' are in place to protect them.
But psychologist Melanie Gill, who has advised the Government on child welfare, said it is impossible to know which children may be harmed by performing in front of millions of viewers.
She said: "It is awful that The X Factor is willing to risk the welfare of such vulnerable young people by lowering the age limit again. They say they are looked after, but the reality is that their brains are not fully developed.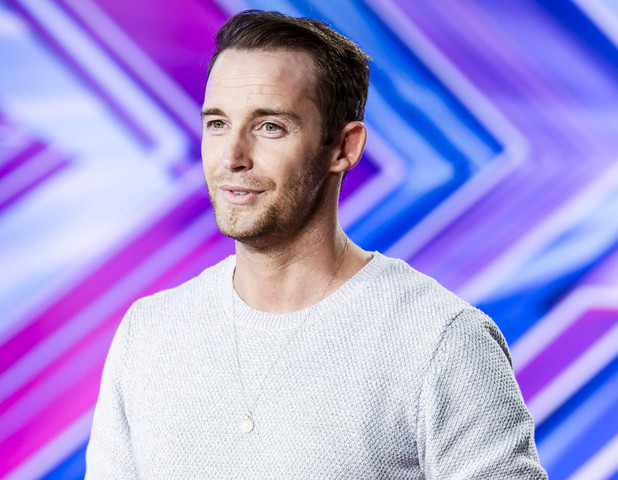 "The children may look fine, but their broad grins are fake and are put on for the adults. You can't tell what is going on inside and they don't have the emotional strength to cope with some of the stresses a show like this brings.
"Very often, the youngest contestants are pressured by pushy parents to compete. Being humiliated in front of a mass audience and having their dreams shattered could put them at risk of depression in later life."
An X Factor spokesman said: 'Young contestants must be accompanied by a parent or guardian as part of their audition.
"For all auditions a psychologist is on hand as well as registered chaperones who are there to monitor the young contestants' welfare. Should any of the contestants progress in the competition we make sure that they are properly supported throughout to be able to deal with the process."
Meanwhile, the first show of the new series, which sees newlywed Cheryl Fernandez Versini and Simon Cowell rejoin the judging panel, had its usual array of misfits, musical disasters and the occasional gem or two.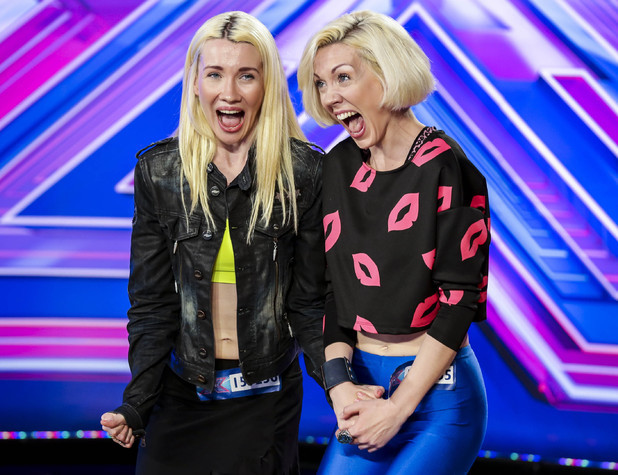 Both Cheryl and new judge Mel B were reduced to tears by the first contestants on the show.
Following a heartfelt performance of Christina Aguilera's Say Something by Jay James, the Spice Girl struggled to hold back tears.
"God, the passion and emotion was just ridiculously good. I hate you because you made me cry and I don't cry," she said.
Cheryl said it was "one of the most passionate performances we've had so far."
"Amazing that's how you do it. When you first started, I thought it was good. And it just got better and better. The control in your voice and the way you built it was just fantastic. I've got a really, really good feeling about you," commented Cowell.
Cheryl was later seen bursting into tears after listening to contestant Amy Connelly, 25, whom she first mentored on a series six years ago.
There were also the novelty acts with sister duo, Blonde Electric winning Cowell over with their rendition of Jessie J's hit single, Do It Like A Dude.
Jazzy and Ruby have been dubbed 'the new Jedward' after their audition left judge Cheryl Fernandez-Versini speechless.
Cowell said: "Imagine the biggest blackboard in the world, and you've got eight people dragging their nails down it. Times ten. That's how irritating you were."
Despite his comments Cowell proceeded to vote them in, as did Mel B.
As they left in a whirl of thank you's he said " Can I change my mind?"